South African Legend Partners Nigeria Cricket Federation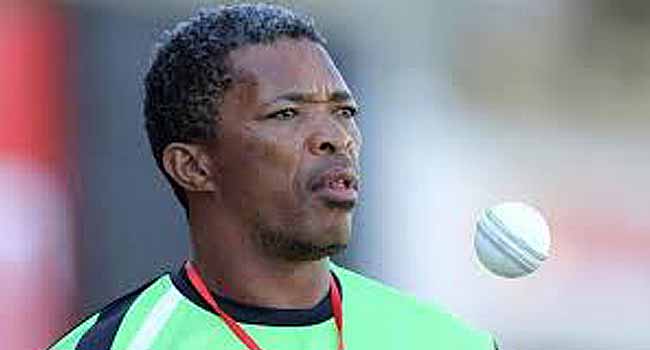 The Nigeria Cricket Federation (NCF) has secured the services of South African Cricket legend, Makhaya Ntini.
Ntini will work as the Technical Consultant to the Nigerian national team ahead of the upcoming International Cricket Council sub-regional T20 qualifier and African Cricket Association (ACA) Tournament.
Vice-President of NCF and Chairman, Local Organising Committee of the T20 qualifier, Uyi Akpata, confirmed that the coming of Ntini would give the NCF technical bench a depth that is necessary to compliment the effort of the coaching crew ahead of busy schedules in the coming months.
"We have a number of things going well for Cricket nowand the inclusion of Ntini to our technical team would be a big boost to those developments.
A good outing at ICC sub-regional T20 qualifier that we are hosting from April 14th to 21stis also a key deliverable that his coming will help our team with," he said.
Ntini, a former South African fast bowler, and a former Zambian coach in reaction said he is happy to work with the Nigeria Cricket Federation to realise their vision.
"I want to appreciate the Nigerian Cricket Federation whoinvited me and based on what I have seen in the last few days, I am impressed with the talents I met on ground."
Ntini will also be expected to run a two-day Fast Bowling Academy for young fast bowling talents in Nigeria.
Coach of the national team, Uthe Ogbimi, appreciated the NCF for bringing in Makhaya Ntini, who was the first black player to play for the South African national cricket team.
According to him this will not only enhance the performance of the national team players but also help develop the game at the grassroot level.
"April is a very crucial month for us as host of the International Cricket Council sub-regional T20 qualifiers and ACA T20 Tournament. We have made a pledge to give our best and then come out tops at the two tournaments Nigeria will be hosting," he said.
The Nigerian Cricket Federation (NCF) under the leadership of Professor Yahaya Adam Ukwenya have a major objective to return the National Team to global reckoning when it was inaugurated a year ago.
"We had a roadmap when we came on Board and we are keeping strictly to the developmental plans we have outlined. We are most grateful to the ICC and the ACA for granting us hosting rights for 2 international tournaments, back-to-back. With their support and that of our growing number of corporate sponsors, we are confident of a brighter future for Nigerian cricket," he said.