Chibok Parents Mark Four Years After Abduction Of Schoolgirls
In commemoration of the Chibok abduction anniversary, parents of the abducted schoolgirls and the community at large have called on the Federal Government to help in the release of the remaining girls.
This comes exactly four years after over 200 schoolgirls were abducted from Government Girls Secondary School, Chibok, a town in Borno state, northeast Nigeria.
The abduction of the girls over time has become a  headline globally, as the challenges of the girl child in her quest to get an education also came to the fore.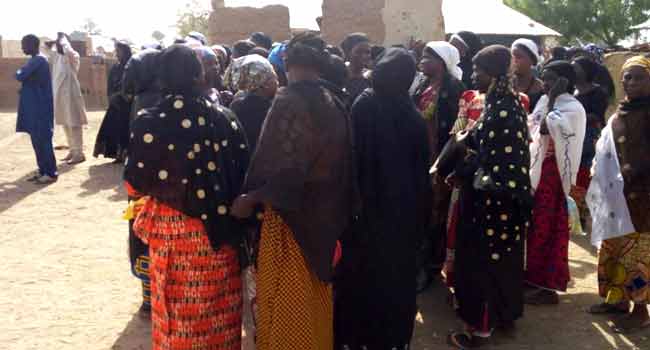 About 112 girls are still held in captivity by the Boko Haram sect while 107 girls have either been released, found or escaped.
Groups, parents of the chibok girls are using this occasion to call for the immediate release of the girls, also not forgetting the remaining Dapchi schoolgirl, Leah Sharibu who is also still held in captivity by the Boko Haram.
The schoolgirls were abducted on April 14, 2014, by the Boko Haram.