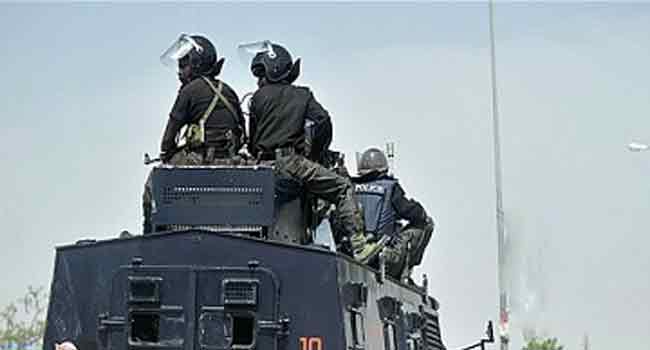 The Benue State Police Command has rescued a Cameroonian woman who was allegedly kidnapped in 1990, under a spell in Calabar, where she had gone to sit for the Joint Admission and Matriculation Examination (JAMB).
Narrating her ordeal during the 28 years long captivity to Channel Television, Ms Martha Eyong says she was kidnapped at the age of 16 when the suspect, a 78-year-old man Ali Omonya Ameh, sprayed her with a white substance believed to be powder, allowing her to do anything he instructed.
The suspect was first taken to Lagos then moved to Otukpo local government area of Benue state, where she spent most of her adult life under threats, isolation and forced relationship that produced two children as a result of random rape by the suspect.
She said, "We were buying things to eat in from of one canteen near the school when he came by my side (because he was seeing us always carrying bags). When we were buying those things, he came by my side and said I should look at him.
"He was an elderly man like my father so I did not suspect him for anything. So he just poured me powder with a handkerchief and asked what I wanted to buy. I told him I was buying things and he asked for the money I was carrying.
According to Martha, the man purported duped her of the sum of Four hundred thousand naira then and whisked her to an unknown destination.
She added, "I gave him the money – N400,000. He took the money from me and told me to follow him. So following him from there, anything he tells me to do, I will just be following him like a goat. At times when I ask myself why I am following this man, he will pour me powder again.
Hope, however, came for Martha when she claimed to have been delivered by a cleric in a church who later led to her becoming conscious.
Gaining he consciousness, she quickly alerted the police who swung into action by arresting the suspect who confessed to committing the crime.
On his part, the victim's father, Mr Michael Eyong wants the police to secure justice on his daughter over the trauma he claimed to have passed through.
The Commissioner of Police, Fatai Owoseni, who describes the case as an interesting angle to kidnapping says the suspect will face the law.
He also noted that a van load of an illicit drug called tramadol, military hardware and locally manufactured pistols were arrested from the array of suspects.