United States Suspends Export Privileges To Chinese Firm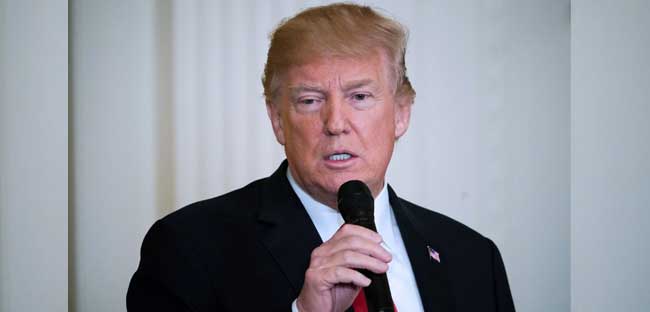 United States' authorities issued an order Monday barring US exports of sensitive technology to Chinese telecom giant ZTE because of false statements made during an investigation into its illegal sale of goods to Iran and North Korea.
The company pleaded guilty in March 2017 to unlawful exports and was hit with $1.2 billion in fines, the largest criminal penalty in US history in an export control case.
ZTE pleaded guilty to conspiring to unlawfully export, obstruction of justice and making a false statement.
But Commerce Department investigators said the company made additional false statements multiple times about having taken actions against the employees responsible when they had not.
"ZTE made false statements to the US Government when they were originally caught and … made false statements during the reprieve it was given, and made false statements again during its probation," Commerce Secretary Wilbur Ross said in a statement.
These false statements covered up the fact that ZTE paid full bonuses to employees that had engaged in illegal conduct, and failed to issue letters of reprimand.
"ZTE misled the Department of Commerce. Instead of reprimanding ZTE staff and senior management, ZTE rewarded them. This egregious behavior cannot be ignored," Ross said.
A senior official told reporters the department suspended export privileges for ZTE, meaning it can no longer receive US components to incorporate into their products "to prevent them from furthering their illegal activities."
The official said there is no "off-ramp" for the company to seek a reversal of the blockade.
The five-year US government investigation into ZTE's actions was first revealed in March 2016.
From January 2010 to March 2016, the company shipped $32 million in US cellular network equipment to Iran, and made 283 shipments of cell phones to North Korea, with the full knowledge of the highest levels of company management, officials said.
ZTE used third-party companies to hide the export of US components to the sanctioned countries and then hid the information by "sanitizing databases" with information on the sales. It deleted emails from employees involved in the scrubbing of records, and required employees with information about the illegal exports to sign non-disclosure agreements.
AFP