Cross River To Establish Teachers Continuous Training City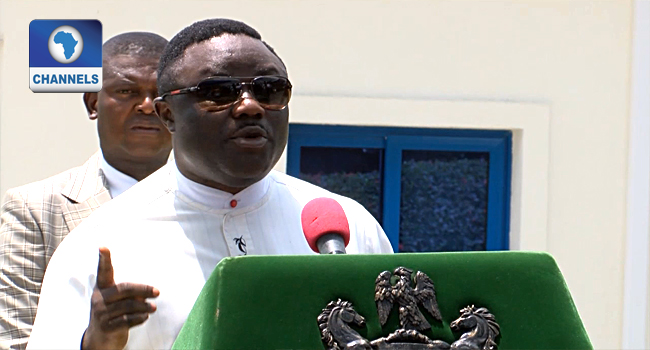 The Cross River State Government is set to establish Teachers Continuous Training City in the State.
The aim of the establishment is to keep certified teachers abreast with the contemporary standard of teaching in order for them to effectively transmit same to their students as practised in developed countries.
According to the Governor, Ben Ayade, "The world-class Teachers Continuous Training City will be situated in Biase Local Government Area of the state and opened to certified teachers across Nigeria before the end of this year.
Ayade was speaking at the Proposed location for the construction of the Citadel of Learning while on a site inspection of the project which is to commence immediately.
All over the world, education has been identified as the bedrock of any developed country and in Nigeria, down to Cross River State, South-South Nigeria, the trend remains the same.
The Cross River State Government under the Governor Ben Ayade led-administration is yet again to set a pace by raising the almost fallen standard of education in the Country through training and retraining of teachers whom in most cases were last trained decades ago.
The revelation by these teachers and many more formed part of reasons behind the initiative of setting up the Teachers continuous Training City by Ayade, to rewrite Nigerian's educational story for the better, following the establishment of the Institute and commencement of academic activities.
The Governor, Ben Ayade is at Biase Community with government officials on a site inspection and the formal handing over of a survey plan of twenty hectares of land donated by the community to the government for the project.
The exercise was witnessed by traditional rulers, youths, women and even children of the community.
Addressing the gathering, Ayade advocated on the need for government across at all levels to continuously invest in the educational sector in order to deliver on quality beyond just the aesthetics of the structures as the quality of teaching is how much a teacher has acquired.
The infrastructural deprived community is grateful for this form of development coming to their domain with a promise to cooperate with government make the project a reality.
According to some teachers who spoke to Channels Television, "Teachers needs lots of overhauling and the project coming to the State will help them acquire proper training in the teaching profession in light of the contemporary age".
With the establishment of the first in Africa Teachers' Continuous Training City to be sited in Cross River State for certified teachers, Nigeria will no doubt be a leading Country in its educational attainment in no distant time.