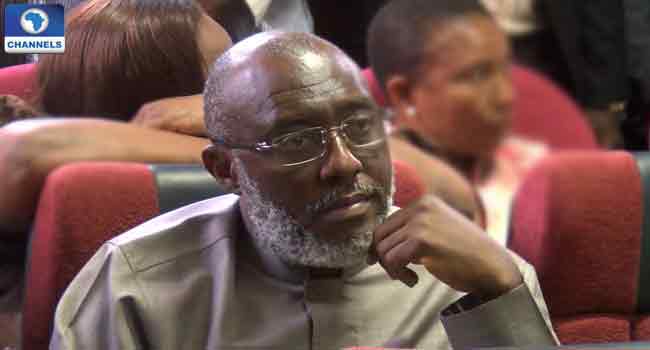 A Federal High Court in Abuja is in about the claim of ill health by the former national publicity secretary of the Peoples Democratic Party (PDP) Olisah Metuh.
Justice Okon Abang expressed his reservations while delivering a ruling on an application filed by mister Metuh seeking the release of his passport to enable him to travel abroad to treat a spinal cord ailment.
The trial judge questioned why Metuh had not appealed the two earlier decisions of the court that refused to release his international passport.
He voiced his suspicions that there might be a hidden agenda by the politician to present the court as inhuman, by filing the same application before the trial court a third time, rather than going on appeal.
Justice Abang agreed with the arguments of the prosecution that filing the application for the third time was an unpardonable and reckless abuse of judicial processes.
He concluded by saying he cannot sit on appeal over his own judgment, having already refused an application for the release of Metuh's passport twice.