JOHESU Strike: Patients Beg FG To Intervene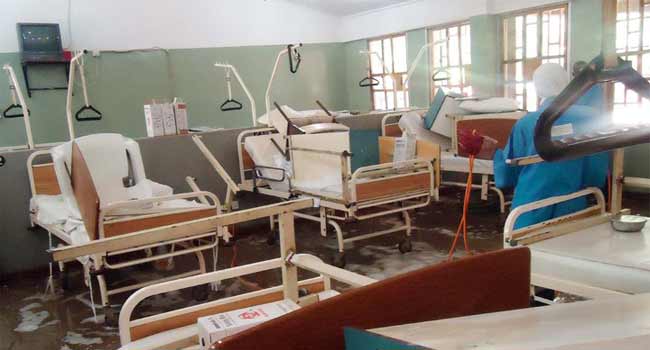 Following the strike embarked upon by Joint Health Sector Union to drive home their demands, hospital activities in Kogi state have been paralysed as patients appeal to the Federal Government to wade into the current situation in the health sector.
At the Federal Medical Center in Lokoja, nurses and health workers have all complied with the strike while some of the health workers who were making a concerted effort to render services to the patients are hindered by the members of the union.
The Joint Action Committee of All Registered Committee and Union of Kogi State specialist hospital (JACK)had last year October went on strike for non-payment of salaries by the Kogi state government, having called off the strike early this year, doctors and nurses where still seen carrying placards with inscriptions "Work To Rule" seating in their offices without attending to patients.
A visit by our correspondent to FMC Lokoja, shows activities have been paralysed by the strike action, patients can no longer be seen, while most of the wards are locked up, union members are on the ground to ensure compliance by their members.
The FMC JOHESU chairman appealed to Federal Government to do the needful, so that they can resume back to work.