Court Nullifies Change Of Election Sequence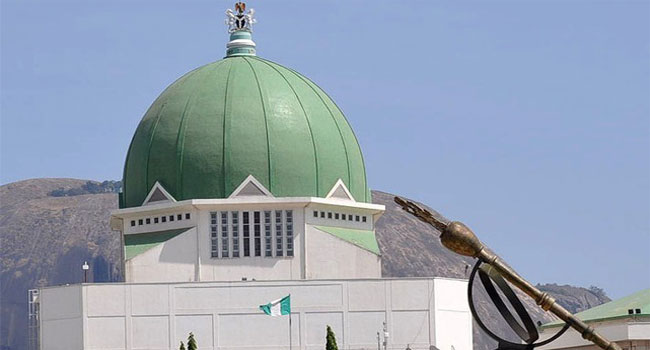 A Federal High Court sitting in Abuja has nullified the change of electoral sequence by the National Assembly.
The Presiding Judge, Justice Ahmed Mohamed, on Wednesday nullified clause 25, section 15 of the Electoral Amendment Bill passed into law by the National Assembly reordering the sequence which was announced by Independent National Electoral Commission (INEC).
The court also ruled that the 1999 constitution empowers INEC to organize and supervise elections including fixing dates and sequences, therefore, the National Assembly does not have the powers to over-ride the actions of INEC.
The Accord party had on March 14, approached the court with a motion seeking an order of interlocutory injunction restraining the National Assembly from taking any further action or actions on the Bill titled Electoral Act (Amendment) Bill, 2018.
The party particularly convened to pass the said Bill into Law, by two-thirds majority of its two chambers pending the final determination of the substantive originating summon.
But the President Muhammadu Buhari on March 13, wrote to the National Assembly to withhold assent to the amendment of the 2010 Electoral Act.
President Buhari stated that he is declining assent to the amendment of the Electoral Act because the amendment to the sequence of the election in section 25 of the Principal Act may infringe on the constitutionally guaranteed discretion of INEC to organise, undertake and supervise all elections provided in section 16(a) of the constitution.
Ogbozor said they were served barely 48 hours and insisted that the matter cannot proceed.
In view of Ogbozor's opposition, Olanipekun urged the court for Ogbozor to make an undertaking that the National Assembly would not take any action on the subject matter but she refused.
Though the court noted that the motion on notice was not ripe for hearing, it, however, took notice of the oral application made by Olanipekun brought in line with Section 58(5) of Constitution.
Justice Mohammed stated that the court is not granting the prayer contained on the motion paper but "is making the preservative order to safeguard the integrity and sanctity of court."