ICPC Backs Creation Of Special Courts For Corruption Cases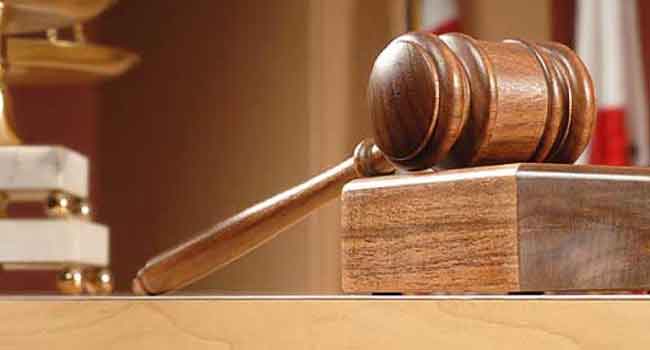 The Independent Corrupt Practices and Other Related Offences Commission (ICPC) has supported the establishment of special courts for corruption cases.
Acting Chairman of ICPC, Dr Musa Abubakar, stated this during a lecture he delivered over the weekend in Asaba, the Delta State capital.
According to a statement by the spokesperson for the commission, Mrs Rasheedat Okoduwa, he gave a speech titled 'Corruption, Economic and Financial Crimes: Special Courts to the Rescue' during the 5th Criminal Justice Reform Conference organised by the Nigerian Bar Association (NBA) in the state.
Dr Abubakar stressed that the creation of special courts for corruption cases would remove the bottlenecks associated with the judgment on corruption matters in the conventional courts.
"Establishing a special court to adjudicate over corruption and other financial crimes is one thing we have longed for since the establishment of our commission. The proposal will no doubt put flesh to the provision of Section 61 (3) of the ICPC Act 2000, which requires that Chief Judges of states should designate a court specifically to deal with corruption cases and other related matters.
"The clamour for the establishment of such special courts is borne out of the desire to ensure expeditious disposal of such corruption and financial crime cases. Instances abound where cases pending in our conventional courts are stagnated and unduly delayed," he said.
The ICPC boss further argued that the creation of special courts would free-up judges from other responsibilities, in view of the fact that most of them are overloaded with different cases.
He disclosed that recent research by the commission into the reasons for delays in the disposal of corruption cases revealed that assigning too many cases to one judge was one of the major causes of delays.
Dr Abubakar added that 83% of the respondents endorsed the creation of specialised courts to handle only corruption cases, as that would expedite and fast-track the prosecution of such cases and in turn lead to more convictions.
He, however, observed that the creation of special courts without full implementation of the provisions of the Administration of Criminal Justice Act (ACJA), 2015 would not bring the desired turnaround in the criminal justice system.
The ICPC acting chairman also cited the alleged wilful delay of court processes, especially by defence lawyers in corruption cases to frustrate prosecutions in complete violation of Section 396 (3) of the ACJA Act.
"In as much as the ICPC subscribes to the establishment of special courts, I make bold to say that there would hardly be any difference if the defence lawyers maintain their usual tactics of frustrating the smooth administration of justice," he stressed.
Abubakar called on both the bench and bar to contribute their quota in the fight against corruption by eliminating all forms of delay in the trial of corruption cases.