White House Condemns 'Heinous' Killing Of Journalists In Afghanistan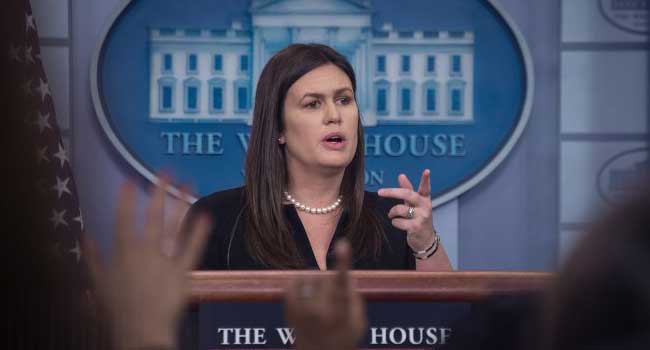 The White House condemned Tuesday the "heinous" twin suicide attacks that killed at least nine journalists and 16 others the day before in Kabul, the deadliest assault on Afghan media since the fall of the Taliban in 2001.
"We strongly condemn yesterday's suicide bombing in Kabul," White House spokeswoman Sarah Sanders told reporters.
"Afghanistan's press corps is a powerful illustration of how that country has transformed. There is absolutely no justification for such a senseless and heinous act."
Sanders was echoing comments by Pentagon chief Jim Mattis, who insisted the US would stand by the Afghan people and the Kabul government.
"The murder of journalists and other innocent people is a great testimony to what it is we stand for, and more importantly what we stand against," he said.
"We'll stand by the Afghan people, we'll stand by the Afghan government and the NATO mission will continue as we drive them to a political settlement."
A separate shooting in eastern Khost province killed a BBC reporter.
AFP