NLC, TUC Endorse Ayade For Second Term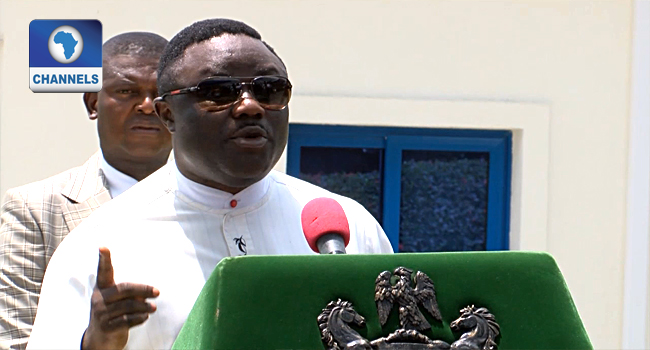 The joint body of the Nigerian Labour Congress (NLC) and Trade Union Congress (TUC) has endorsed the Cross River State Governor, Ben Ayade for a second term in office.
For both congresses, it is a way of consolidating his achievements by ensuring workers receives their salaries in advance.
The (NLC), Comrade John Ushie, commended the Ayade-led administration for the ongoing projects embarked upon and those completed.
According to Comrade Ushie, in less than three years into his administration, Governor Ben Ayade has embarked on many developmental projects across the State which seemed impossible to achieve.
Some of the projects include the Garment Factory, the Calapharm, the Rice City, the Independent Power Plant, the Deep Sea Port, haulage city and Banana Plantation.
Other projects include The construction of a rice mill, Cocoa processing plant, the British/ Canadian College, Teachers continuous training city among a host of others.
These projects and more the joint body attests are true testimonies of the Governor's desire to change the destiny of the State from a civil service economy to an industrialized one which is capable of generating jobs and revenues to run the State.
For Governor Ben Ayade, his administration irrespective of the lean resources within its control will continue to focus on human-driven projects to decouple the State from over-reliance on Federal allocation as he receives more equipment for setting up more factories in the State.