SERAP Asks Fashola To Disclose Details Of Spending In Power Sector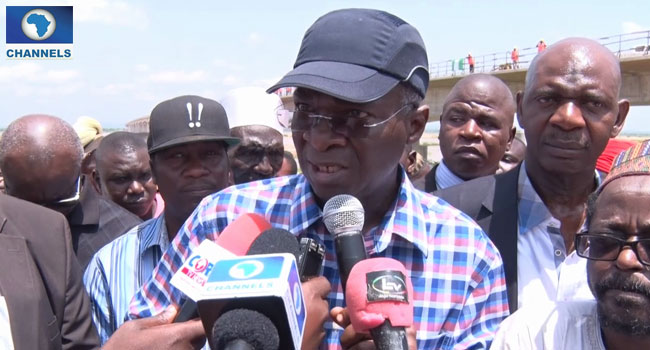 The Socio-Economic Rights and Accountability Project (SERAP) has asked the Minister of Power, Works, and Housing, Mr Babatunde Fashola (SAN) to urgently provide details of spending on the privatisation of the electricity sector and to explain if "such spending came from budgetary allocations or other sources."
In a statement on Monday by the SERAP Executive Director, Adetokunbo Mumuni, the organisation also asked for "information on the status of implementation of the 25-year national energy development plan and whether the Code of Ethics of the privatization process which bars staff of the Bureau of Public Enterprises (BPE) and members of the National Council on Privatization (NCP) from buying shares in companies being privatized were deliberately flouted."
The organisation also said since the privatisation of the power sector, the government has continued to use public resources to subsidize private entities.
It noted that the Goodluck Jonathan government reportedly spent over N400 billion on the power sector while the present government spent over N500 billion despite privatisation.
SERAP, therefore, said it is unclear if the spending is drawn from budgetary allocations and if these are loans to generation companies (GENCOS), Distribution companies (DISCOS) and Transmission Company of Nigeria.
It stated further that: "assuming the funds are given as loans, SERAP would like to know whether appropriate guarantees have been provided to secure such loans, and whether such loans provide value for money for Nigerian tax-payers."
According to the organisation, the privatisation of power assets has caused major crises, ranging from "illiquidity, load rejection, metering, corrupt practices, lack of gas to power the stations, disinterestedness of investors, lack of injection of fresh capital after acquisition of financing, tariff interest, consumer apathy, foreign exchange hostilities, and sundry issues."
It is also of the opinion that the goals of privatization have been marred by the sale of the sector to preferred bidders that could not pay the bid value on the sale.
While quoting sections of the Freedom of Information Act, SERAP says it believes that Nigerians have the right to gain access to information essential to the fight against corruption and in turn development of democratic institutions.
It also believes that making details of the spending available would provide a form of reparation to victims of grand corruption in the country.