Nigeria's Lassa Fever Outbreak Contained, But Vigilance Needed – WHO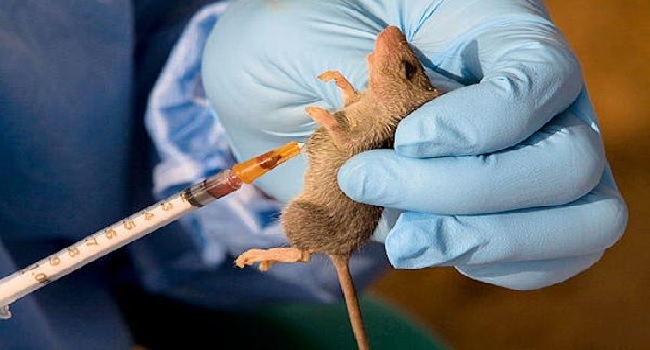 The World Health Organisation (WHO) has praised the Federal Government for containing the spread of Lassa Fever outbreak in the country while calling for a continued vigilance.
A statement on Thursday by WHO's spokesperson, Charity Warigon, quoted its Regional Emergencies Director for Africa, Dr Ibrahima Fall, as saying.
"Nigeria is to be congratulated for reaching this important milestone in the fight against Lassa fever," Fall said. "But we cannot let our foot off the pedal. We must use the lessons learnt to better prepare at risk countries in our region to conduct rapid detection and response."
According to Warrigon, 423 confirmed cases, including 106 deaths, had been reported but that national case numbers had consistently declined in the past six weeks.
She further reiterated her organisation's commitment by complementing the Federal Government's efforts in eradicating the disease.
Meanwhile, thirty-seven health workers have been infected with Lassa fever, eight have died.
In preventing a reoccurrence of death, the global health body is advocating the need for the implementation of standard infection prevention and control precautions with all patients – regardless of their diagnosis – in all work practices at all times.
This is even as the Country Representative, Dr Wondimagegnehu Alemu, encourages communities to report suspected cases of the viral disease to the nearest health center.
Alemu said, "Communities are encouraged to remain vigilant and report any rumors to the nearest health facilities because early diagnosis and treatment can save lives."
Health care workers are urged to maintain a high index of suspicion for Lassa fever when handling patients, irrespective of their health status.
Symptoms of the disease are: Fever, headache, sore throat and general body weakness, especially when malaria has been ruled out with a rapid diagnostic test (RDT), and when patients are not improving.
Stressing further, Warrigon appeals to health workers to maintain standard precautions by wearing protective equipment like gloves, face masks, face shields and aprons when handling suspected Lassa fever patients.
WHO is monitoring and supporting Nigeria's neighbouring countries to help improve their level of preparedness to readily respond to any potential outbreaks.