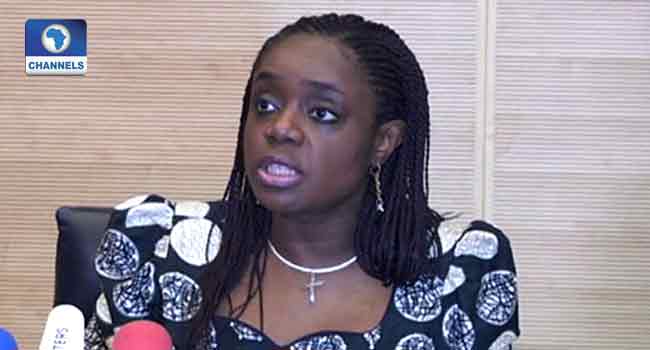 The Minister of Finance, Mrs Kemi Adeosun, says the Federal Government will be closing the 2017 budget with a capital spending in excess of N1.5 trillion.
Mrs Adeosun. who revealed this development on Sunday in a series of tweets on her Twitter handle, said the figure is higher than what the government achieved in the 2016 budget.
According to her, the Federal Government is looking forward to the passage of the 2018 budget by National Assembly.
The minister disclosed further that more than five million new taxpayers have been added to the nation's tax base in the last two years.
She commended the Federal Inland Revenue Service (FIRS) for going after tax defaulters, stressing the need for the nation to diversify its revenue base.
Adeosun also thanked the tax authorities at the state level for doing what she described as "a great deal of work" on expanding the tax base and enforcement of tax payment.
She was delighted that the debt management strategy of President Muhammadu Buhari's administration, which focuses on bringing down borrowing costs, is working.
The minister said that while the government was borrowing at an average cost of about 18 per cent in 2017, the cost has now reduced to 13 per cent this year.
She noted that the government would not relent in its resolve to continue to work very hard on the debt service cost.
I'm pleased to note that we're going to close the 2017 budget with capital spending in excess of N1.5 Trillion, which is higher than what we achieved in the 2016 budget. We're also looking forward to the passage of the 2018 budget by @nassnigeria.

— Kemi Adeosun (@HMKemiAdeosun) May 13, 2018
More than 5 million new taxpayers added to #Nigeria's tax base in the last two years. @firsNigeria and other Tax Authorities (at State level) are doing a great deal of work on expanding the tax base and enforcement of tax payment. We must diversify our revenue base!

— Kemi Adeosun (@HMKemiAdeosun) May 13, 2018
Our debt management strategy, focusing on bringing down borrowing costs, is working. This time last year, @AsoRock was borrowing at an average cost of about 18 per cent, today it is 13 per cent. We will continue to work very hard on debt service cost. https://t.co/8FCoSgRn9K

— Kemi Adeosun (@HMKemiAdeosun) May 13, 2018