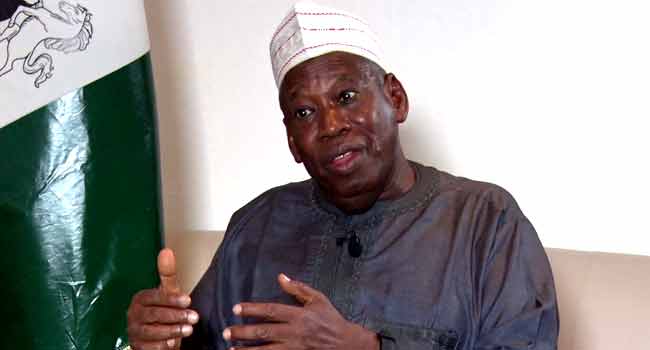 The Kano State Governor, Abdullahi Ganduje, has intervened in the crisis affecting the state House of Assembly.
This comes after heavily armed policemen sealed the complex of the Assembly on Monday.
Armed policemen were deployed to the House at about 2 am to prevent members from gaining access into the Assembly Complex.
The deployment of the armed policemen was a reported move to remove Speaker of the House, Yusuf Abdullahi Ata and principal officers by some lawmakers.
After the governor waded in to resolve the issues affecting the aggrieved lawmakers, the Assembly will be reopened on Thursday.
A statement by the state Commissioner of Information, Muhammad Garba, said,   "Following the reconciliation which brought the crisis to an end, the Assembly will reopen on Thursday to further consolidate the resolutions reached at the meeting.
"The reconciliation meeting was held late on Tuesday at the Government House between representatives of the two feuding factions and Governor Abdullahi Ganduje who intervened to resolve the crisis in the interest of peace and democratic development of the state.
"The meeting was held in a matured and responsible manner".