Why We Embark On People-Oriented Projects – Ambode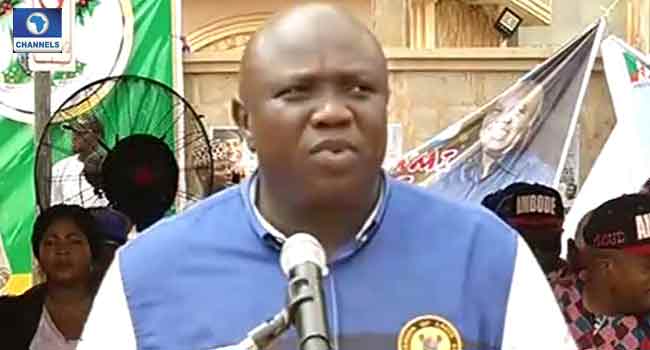 Lagos State Governor, Akinwunmi Ambode, has explained the rationale behind the people-oriented projects embarked upon by his administration.
He gave the explanation in a statement by his Chief Press Secretary, Mr Habib Aruna, on Thursday in Ikeja.
According to the statement, Governor Ambode spoke at an event organised by the state government to mark the official commencement of the Muslim fasting month, Ramadan.
"There are people who are suffering and that is why we do projects that are people-oriented; that is why we go to areas that have never been touched before.
"That is why we would be in Ayobo, Akute, Badagry, Epe, and places that have not been touched and that is the whole essence of why Allah has brought us on earth," he said.
The governor noted further that God has not created human beings for the sake of acquiring wealth and resources but to serve him selflessly.
He stressed that this has been the philosophy of his administration and what they have been preaching since he assumed office.
Ambode, who asked the people of the state to imbibe the philosophy, urged them to extend love to their neighbours and be selfless as such would go a long way in making the world better.
On the occasion of Ramadan, he called on those who have in excess to show gratitude by helping others and also exhibit total submission to God's commandments.
Governor Ambode said, "To all my Muslim brothers and sisters, I just want to use this opportunity to greet all of you that as we commence the Ramadan month and with all the lectures we have heard, we are doing this to be in tune with Allah and to be in sync with the kind of supplication that we want to give and we know 30 days out of 365 days are not enough to really show our total submission to Allah."
"What I just want to say is that the important thing in all these 30 days that we are going to have the Ramadan is to show love to ourselves and show love to our neighbours. You need to love yourself first before you can even show love to another person.
"So, when we have in excess, we must show the attitude of gratitude to be able to give to others because somebody else has over provided for us," he added.