Palestinian President Abbas Improving In Hospital – Officials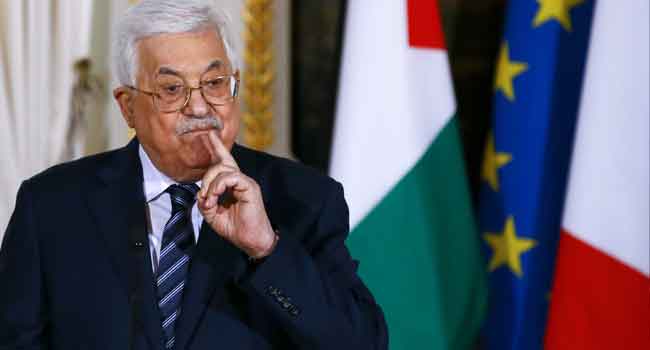 Palestinian president Mahmud Abbas's condition was improving and he could leave hospital as early as Tuesday, a senior official and a medical source said Monday.
Abbas, 83, was admitted to the Istishari Arab Hospital near Ramallah in the occupied West Bank on Sunday with complications following an ear operation.
He was awake and his condition was improving on Monday, a senior official said on condition of anonymity. A medical source confirmed Abbas was getting better.
The Palestinian president is expected to leave the hospital Tuesday and could return straight to work, the official added.
Abbas's health is the subject of regular speculation, with no clear successor identified.
Senior official Saeb Erekat downplayed fears about his condition late Sunday.
"The president is suffering from an inflammation of the ear that developed following the operation he undertook recently," Erekat told AFP.
A source familiar with his condition had earlier said he was suffering from chest pain and a high fever.
It is the third time Abbas has been in hospital in a week, initially for the ear operation on Tuesday then for tests on Saturday.
In February, he underwent what was then described as routine medical tests in the United States.
Abbas won a four-year term as president in 2005, but he has remained in office in the absence of elections.
Abbas argues the split between his Fatah party and Islamists Hamas, who control the Gaza Strip, has made elections politically impossible.
A moderate, he has been involved in decades of negotiations with Israel but is unpopular among Palestinians, with the majority wanting him to step down.
AFP