Buhari Writes Senate, Seeks Confirmation Of Ex-IGP Smith As PSC Chairman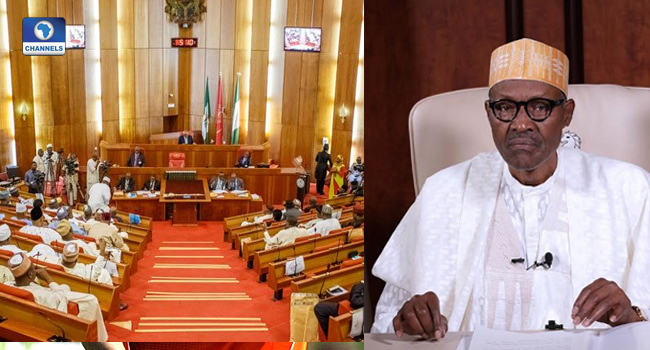 President Muhammadu Buhari has sent a letter to the Senate, seeking the confirmation of a former Inspector-General of Police, Musliu Smith, as the Chairman of the Police Service Commission.
The President is also seeking the confirmation of six other persons as commissioners and members of the PSC.
Senate President Bukola Saraki read the President's later during plenary on Thursday.
The letter read in part, "In compliance with the provisions of section 153 (1) and 154(1) of the 1999 constitution of the Federal Republic of Nigeria, as amended, I write to forward for confirmation by the Senate the underlisted names as the Chairman and members of Police Service Commission (PSC). I attach here, with their CVs."
Among those the President is seeking legislative confirmation of their appointment are a former Assistant Inspector-General of Police, Lawal Bawa; and Clara Ogunbiyi. Both were nominated by the President to become full-time commissioners of the PSC.
If confirmed, Smith would replace current PSC Chairman, Mike Okiro.