Oil Prices Fall As Saudis See Likely Supply Boost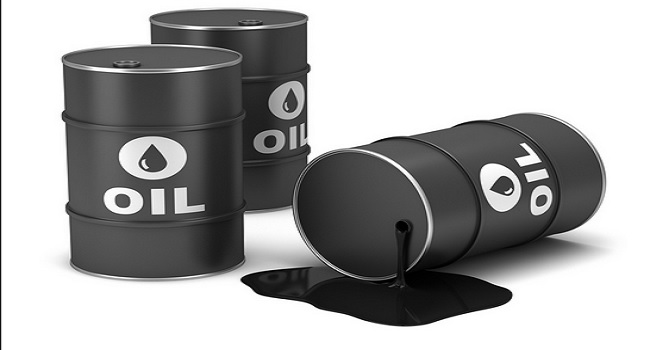 Global oil prices fell Friday after top producer Saudi Arabia signalled a likely boost in supply as soon as the third quarter, and world stock markets were mixed over the sudden US move to cancel the summit with North Korea.
Saudi oil minister Khaled al-Faleh said at an economic conference in Russia that a gradual output increase could happen in the second half of the year to prevent any supply shocks, according to the RIA Novosti agency.
OPEC and 10 other oil producers agreed at the end of 2016 to cut output by 1.8 million barrels per day to clear a glut that had led to a collapse in prices in 2014.
The deal, which has been extended until the end of 2018, has led to that glut disappearing and prices have recovered from around $30 per barrel to around $80.
The Saudi comments sent oil prices tumbling by over three percent. Brent Crude fell to $76.43 per barrel and WTI Crude to $68.03 around 1545 GMT.
Russia's oil tsar Alexander Novak said ministers from the OPEC cartel and other members of the production pact would discuss how much to increase production next month.
"If we come to a common opinion that it is necessary" to increase supply it "should probably take place from the third quarter," Novak said, according to RIA Novosti.
Uncertainties about supplies from Iran and Venezuela have led prices to spike higher in recent weeks, with industry players warning they could jump to $100 per barrel.
In stocks, London and Frankfurt indices finished the week slightly higher, while Paris was essentially flat at the close as investors hesitated amid the confusing series of reports on geopolitics.
In New York, the Dow slipped 0.4 percent in mid-day trading Friday as falling crude prices dragged energy stocks lower and investors continued to digest the US-North Korea situation and US-China trade.
Shortly after the open, President Donald Trump had said the summit with North Korea that he had called off just 24 hours before could go ahead after all as talks with Pyongyang were continuing.
But investors were contending with the possibility that the summit's cancellation could cause Trump to be more aggressive in trade talks with China.
Asia down on Trump move
Asian markets mostly fell Friday after the news that Trump had abruptly axed next month's summit with North Korean leader Kim Jong Un.
For its part North Korea declared that it is willing to talk to the United States "at any time", while China urged both sides to show restraint.
"The focus has been firmly centred upon Donald Trump, with his decision to cancel the June meeting with Kim Jong Un bringing about a return to the risk-off sentiment," said analyst Joshua Mahony at trading firm IG.
Markets have been jittery this week as the US president had warned in recent days that he could cancel the summit, while also voicing his displeasure at a deal to avert a trade war with China and threatening tariffs on car imports.
Thursday's summit cancellation took many by surprise — including North and South Korean officials — and fuelled concerns about the future of a rapprochement that has had many hoping for peace on the divided peninsula.
"It looks like we are back to fire and fury as the modus operandi for the White House again after President Trump (threatened) a new 25 percent car import tariff and cancelled the summit with North Korea," said Greg McKenna, chief market strategist at AxiTrader.
Key figures around 15:45 GMT
New York – Dow: DOWN 0.4 percent at 24,725.08
London – FTSE 100: UP 0.18 percent at 7,730.28 points (close)
Paris – CAC 40: DOWN 0.1 percent at 5,542.55 (close)
Frankfurt – DAX 30: UP 0.65 percent at 12,938.01 (close)
EURO STOXX 50: DOWN 0.18 percent at 3,515.36
Tokyo – Nikkei 225: UP 0.1 percent at 22,450.79 (close)
Hong Kong – Hang Seng: DOWN 0.6 percent at 30,588.04 (close)
Shanghai – Composite: DOWN 0.4 percent at 3,141.30 (close)
Euro/dollar: DOWN at $1.1662 from $1.1720 at 2100 GMT
Pound/dollar: DOWN at $1.3318 from $1.3381
Dollar/yen: UP at 109.32 yen from 109.26 yen
Oil – Brent North Sea: DOWN $2.36 at $76.43 per barrel
Oil – West Texas Intermediate: DOWN $2.68 at $68.03
AFP