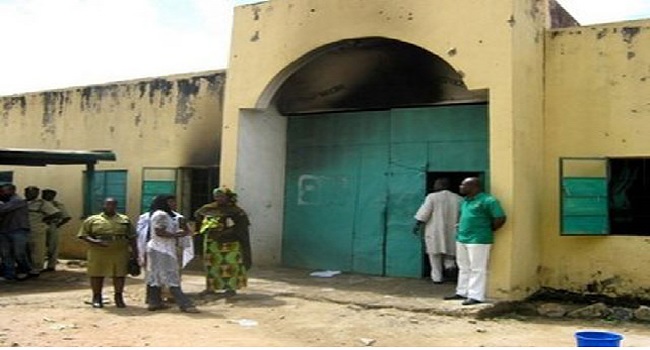 The Senate has directed its Committee on Interior to invite the Comptroller-General of Prisons with a mandate to investigate the confinement of underage offenders and infants with adults in the nation's prison facilities.
The lawmakers gave the directive during plenary on Wednesday, following a motion sponsored by Senator Victor Umeh from Anambra State.
They noted that it was illegal to confine underage offenders in the same prison with adult prisoners and asked the committee to get a brief from the Prisons Boss on the state of prison inmates in the country.
On his part, Senate President Bukola Saraki thanked Senator Umeh for the motion and asked the Upper House to ensure erring Nigerian minors are not getting the same kind of treatment as the adults.
"We must ensure that we protect their rights and must look at corrective measures by the correction facilities that will help address some of the children that are being held," he said.
The Senate further urged the Legal Aid Council to step up efforts to ensure that the underage children are not prosecuted without legal representation in courts.
it asked various security agencies involved in the arrest and detention of the juvenile to ensure that they are not incarcerated beyond 48 hours.
The agencies were also directed to ensure the underage offenders are separated from the adult inmates, in cases where a conviction is secured.
The lawmakers also called on the Federal Government to establish more juvenile remand/ correctional homes and creches, attached to all female prisons across the country.
They asked the Senate Committee on Interior to report back within four weeks.