New PDP Pulls Out Of Talks With Osinbajo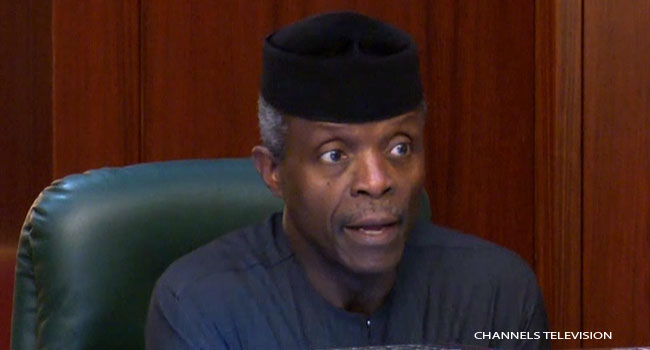 The New PDP has withdrawn from its scheduled talks with the Vice President, Professor Yemi Osinbajo, today.
Leaders of the group attributions the decision to, among other things, the treatment of the Senate President and the Speaker of the House of Representatives by security agencies.
The group is also accusing the presidency of lack of interest in the talks, claiming negotiations may have been done in bad faith.
According to a statement signed by the spokesperson of the New PDP, Mr Abubakar Baraje, there have been ongoing talks between the New PDP, the APC and the Presidency in recent days.
He, however, accused the Presidency of misrepresenting what transpired at last week's meeting by trying to blackmail some of the principal actors in a national daily.
"The persecution of our members using state security apparatus has continued unabated," the statement read in part.
"We recognise the powers of the Police to conduct criminal investigations, but by rushing to the public with the issue even when they have unfettered access to the leadership of the National Assembly suggests an attempt to undermine, caricature and humiliate the institution of the legislature."
According to the New PDP, the alleged attempt by the police to rope the Senate President into the Offa bank robbery and the Department of State Security's withdrawal of half of speaker Yakubu Dogara's security detail are enough incentive to pull out of the talks.
The nPDP leadership says it will brief its members and get a fresh mandate if good faith returns to the discussions.