Tunisia Searches For Survivors Of Deadly Shipwreck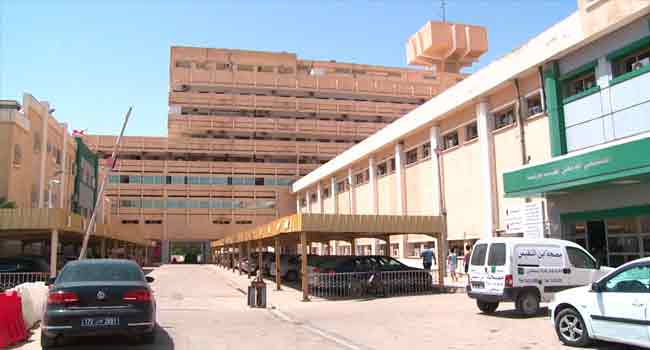 Tunisia's navy scoured choppy waters Monday for survivors and victims of the Mediterranean's worst shipwreck in months, with the UN migration agency warning more than 100 people may have been killed.
A total of 68 survivors were rescued Sunday off the coast of Sfax in southern Tunisia, while 48 bodies were recovered according to Tunisia's defence ministry.
A survivor told AFP that more than 180 people were crammed onto the boat — double its capacity — when it started taking on water and sank.
"The search operation restarted at 4:00 GMT with the help of nine navy units, one helicopter and divers," Mohammed Salah Sagaama, commander of Sfax's naval base, told AFP.
Six hours into the search no more bodies had been recovered, he added, saying the search efforts were hampered by strong winds and limited visibility.
A spokesman for the International Organization for Migration, Flavio Di Giacomo, said 60 bodies had been recovered.
The shipwreck is the deadliest in the Mediterranean since February 2, when 90 people drowned off the coast of Libya, according to the IOM.
So far 10 Tunisians have been identified among the victims and 14 people from other African nations.
Crowds gathered in Sfax on Monday as they waited for news of friends and relatives, while others collected coffins containing the bodies of those who had drowned.
A crisis centre was set up following a government meeting led by Prime Minister Youssef Chahed, to support victims' families and survivors.
Young 'lives in danger' 
The IOM spokesman said the death toll from the latest disaster could more than double, with around 50 people unaccounted for.
"We have 112 as an estimate of migrants who lost their lives," Di Giacomo told AFP.
Each passenger on the fishing boat paid between 600 and 1,000 euros ($700-$1,170), he added.
Tunisia's prime minister called for greater efforts to dismantle "as quickly as possible" the "criminal networks that profit from these young people looking to emigrate and putting their lives in danger".
Tunisian authorities are hunting for eight suspects, all of whom are from the Kerkennah archipelago close to Sfax, an interior ministry spokesman said.
West African migrants were among the victims and Di Giacomo said the IOM has recently seen an increasing number travelling from Tunisia to Europe.
"Tunisians usually arrive with small boats, carrying no more than 50 migrants; in the past month we have started to see these big boats," he said.
The Sfax incident came as nine Syrians including seven children drowned on Sunday when their vessel sank off the coast of Turkey as they were trying to reach Europe.
Spanish maritime rescue meanwhile said one person was reported drowned, while 240 migrants were rescued over the weekend.
More than 650 people have been recorded as dead or missing in the Mediterranean so far this year, while at least 33,270 have survived the crossing to Europe.
AFP