June 12: Buhari Has Demonstrated His Belief In Justice – Ogun Govt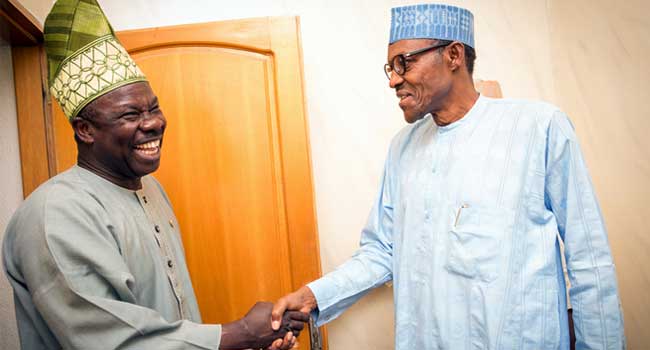 The Ogun State government has thanked President Muhammadu Buhari for honouring late MKO Abiola – the presumed winner of the June 12, 1993 presidential election.
The government noted that by conferring the highest posthumous award of the land, Grand Commander of the Order of the Federal Republic (GCFR), on Abiola, the President has shown that he is a man that believes in Justice.
READ ALSO: Buhari Has Done What Previous Govts Failed To Do – Ambode
President Buhari had conferred the honour on the late businessman on Wednesday and also declared June 12 as Nigeria's new Democracy Day.
Hours later, the government commended the development in a statement by the Secretary to the Ogun State Government, Mr Taiwo Adeoluwa.
The statement read: "We are grateful to President Muhammadu Buhari for this recognition of an illustrious son of Ogun State and an icon of our democratic struggle, Chief M. K. O Abiola.
"President Buhari has shown with this action that he is a man that believes in justice and giving to every person his or her dues. Although this posthumous award may appear to some people to have come late, we thank the President.
"We urge all lovers of democracy and goodwill to continue to support the ideals for which Chief M. K. O Abiola lived and died for. For us in Ogun State, we shall not forget Bashorun M. K. O. Abiola."