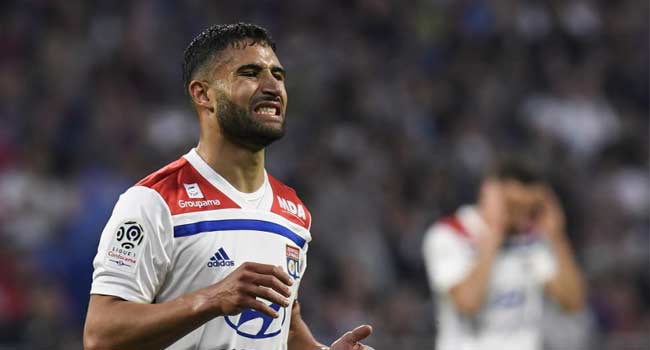 Lyon ended negotiations with Liverpool on Saturday over the possible transfer of forward Nabil Fekir to the Premier League club.
"Nabil Fekir is staying at Lyon… pending other propositions," said Lyon in a statement, just hours after the president of the French football federation (FFF) claimed Fekir had undergone a Liverpool medical.
"The three-way negotiations with Liverpool and Nabil Fekir for the transfer of the Lyon captain have not succeeded and Lyon have decided to end these negotiations tonight (Saturday) at 8pm," added the Ligue 1 club in their statement.
The latest development in the on-off transfer saga came after FFF chief Noel Le Graet had earlier said: "Nabil Fekir is in the process of being transferred."
That came just a day after Lyon branded reports of the pending deal as "fake news".
British and French media have been reporting for several days that the 24-year-old, who is part of France's World Cup squad, was on the verge of joining Liverpool for 60-70 million euros ($71-82 million).
But on Friday, Lyon released a statement "categorically" denying the reports.
"The transfer has not been done and even less so at this price," Jean-Michel Aulas, the Lyon chairman said in a message to l'AFP.
Such a sum would top the record 53 million euros Lyon received for Alexandre Lacazette's switch to Arsenal a year ago.
Le Graet, speaking in Lyon a few hours before France played the United States in a World Cup warm-up game in the city, said: "These are negotiations. They can sometimes drag along.
"Every time a player is on the market, there's a price; the buyer tries to lower the price, the seller tries to increase it — it takes time.
"And even if he did not leave, he won't be devastated," Le Graet said at the opening of an indoor football complex in Lyon. "He's a lad who loves football and likes Lyon, but for the moment, quite frankly he is only talking about the France team."
AFP