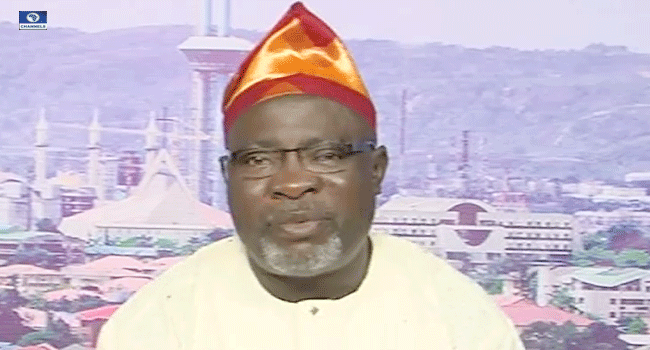 The Peoples Democratic Party (PDP) has criticised the All Progressives Congress over its national convention after clashes broke out among delegates from Imo and Delta states.
According to a statement signed by the National Publicity Secretary of the PDP, Mr Kola Ologbondiyan, the convention was not free and fair.
Rather, the opposition party called it "a mockery of democracy and assault on the sensibility of Nigerians".
"The open intimidation and physical assault on aspirants and delegates to the convention further confirm the desperation by President Muhammadu Buhari's camp to seize the APC's presidential ticket, for which they have resorted to imposing pliable officials who had been handed the directives to muzzle other presidential aspirants in the APC ahead of the party's Presidential primary," the statement read in part.
READ ALSO: Delegates Clash At APC National Convention
Saturday's National Convention of the ruling party had been held amid tight security with 5,000 policemen deployed as wells hundreds of security personnel from other agencies.
But the PDP said the convention was marked by intimidation.
"Delegates and other members of the APC were horrified when aspirants to various party offices were being threatened, harassed and in some cases, paid and handed written orders to mount the stage and announce their withdrawal," it claimed.
The PDP called on Nigerians and members of the international community to note events at the convention, saying those behind developments at the event were "bent on destroying" the country's democracy.
"It is instructive to state that the APC convention directly reflects the confusion, intimidations, violations and descent to fascism, that have characterised governance in our nation in the last three years," it added.