Senator Borrofice, Akanbi Highlight Challenges For Incoming APC National Chairman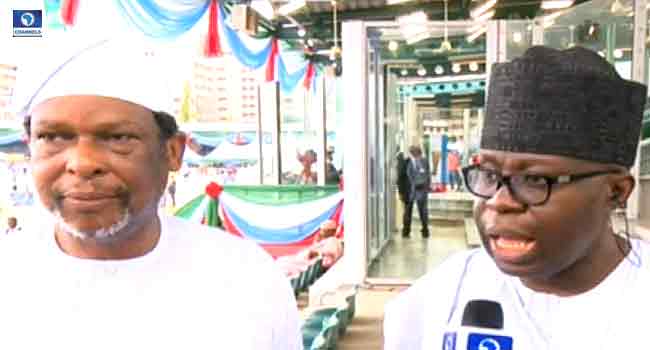 The Senator representing Ondo North Senatorial District, Ajayi Borrofice, and his Oyo South counterpart, Rilwan Akanbi, have said it would take a lot of efforts from the incoming National Chairman of the All Progressives Congress (APC) end the crisis within the party.
Both lawmakers spoke to Channels Television on Saturday at the Eagles Square in Abuja, before the start of APC's National Convention.
Despite the friction within the party, the Senators were optimistic that the convention would be a success and former Edo State Governor, Adams Oshiomhole, who is unopposed, would become national chairman.
The outcome of the convention, according to Senator Borrofice, is crucial to the survival of the party.
As for Senator Akanbi, Oshiomhole's experience as the President of the Nigerian Labour Congress (NLC) during the President Olusegun Obasanjo's administration would come in handy.
"We assume that Oshiomhole would eventually emerge. Looking at his antecedent, he was once a leader of the labour union in this country," Senator Akanbi said.
"He has managed so many crises and I believe that if he eventually emerges, he has a lot of work to do. He can use his experience to resolve most of these problems.
"There is a lot of work that needs to be done. I believe that before we go into the 2019 elections, a lot of aggrieved party parties should have been pacified and we need a united front to win the 2019 general elections."