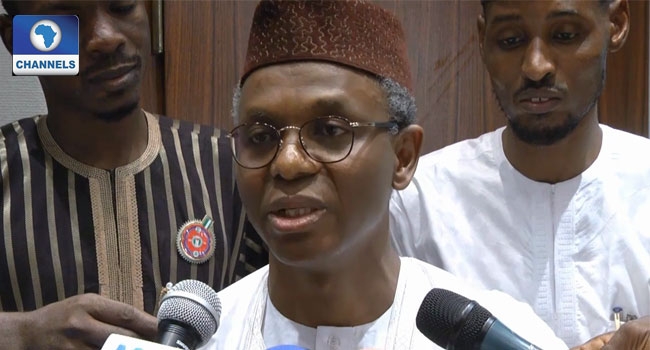 The Kaduna State Government has launched the Residency Card Registration programme to register all citizens residing in the state.
According to the government, the programme which is being implemented in collaboration with the National Identity Management Commission (NIMC) is aimed at enabling the state government capture biometric data of all people residing in the state, after which they will be given a unique identification number and card.
While launching the programme at Rigasa community in Igabi Local Government Area of the state, Governor Nasir El-Rufai, explained that the residency card for all citizens will help the government in knowing the population of the state and consequently, help in providing concise data for development planning and security in the state.
He said successive governments have over the years failed to use accurate data in planning, noting that it had led to guesswork and inaccurate data.
"The overcrowded school in Rigasa made national headlines after we revealed its existence. But how did one primary school in Rigasa come about having more than 20,000 pupils.
"Three Mobile Enrolment Buses are also shuttling within Kaduna Metropolis, bringing the registration process to the elderly and persons living with physical disabilities.
"The ultimate goal is to ensure ease of access by scaling up the registration centres to 255 with one in each ward of our 23 Local Governments," he said.
Furthermore, the governor said that in the near future, no citizen will enjoy some of the free or subsidized social services like basic education, healthcare or be considered for things like land allocation unless he or she can provide a Kaduna State Residents Card.
The Director-General, National Identity Management Committee, Aliyu Azeez, also enumerated the importance of data for national development.
He said the agency has captured 30.6 million Nigerians in its database, with Kaduna topping the list.
While the programme requires all residents, including the newly born to be registered, the Kaduna State Residency card will only be issued to those who are 16 years and above.
Azeez, however, stated that in the next three years, the agency also plans to have captured every Nigerian residing in the country.