Miyetti Allah Blasts Fulani Lawmakers Over Failure To 'Defend Their People'
The Miyetti Allah Kautal Hore has taken a swipe at Fulani lawmakers in the National Assembly for failing to protect the interest of the people from their tribe.
Secretary-General of the socio-cultural group, Mr Saleh Al-Hassan, faulted the legislators on Friday in a telephone interview on Channels Television's Sunrise Daily.
"Our elites have failed to come out and represent," he said from Kaduna. "Our National Assembly members that are of Fulani background are there; they are just there collecting money.
"They can't defend their people, they don't want to talk and say the truth. No ethnic group will wake up one and expel the pastoralists from Nigeria because they are Nigerians," Saleh added.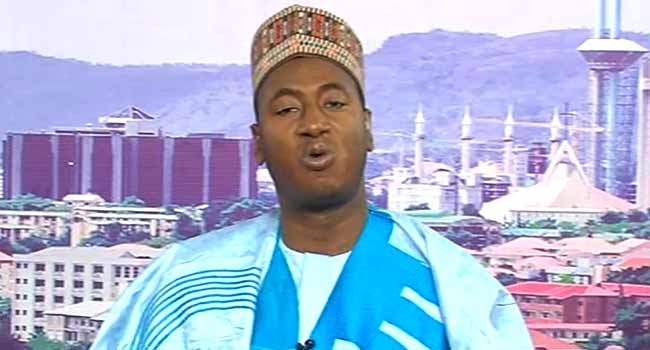 He maintained that the herdsmen-farmers crisis which has claimed hundreds of lives, according to Amnesty International, is politically motivated.
The secretary-general cited as examples, the latest of such in which at least 100 persons were killed in Plateau State and the previous incidents in Benue and other states.
He condoled with families of deceased in the Plateau killings "whether herds or farmers", distancing the attack from members of his group.
Saleh insisted that the Miyetti Allah Kautal Hore is a peaceful organisation, and there is no member of the group who carries arms.
On the Plateau killings, he claimed the crisis was being sponsored by some politicians to divert attention from the corruption offences they were charged with.
While the allegations have not been proven to be true, the secretary-general alleged further that the security agencies "are aware but the question is are they capable of stopping the conflict?"
"We have armed militia that will block highways, kill Fulani people, roast hundreds of cattle in a terrain like Plateau State that is not like a rainforest or where you have trees. These things are purely political like the anti-grazing law in Benue," he claimed.
Asked about the way forward, Saleh said, "What is needed now is for the security agencies to arrest the perpetrators of this crisis and their sponsors and let us stop the pretence."
"The agenda to exterminate the Fulani people on the Plateau is not going to work because they are not aliens; they are indigenous in that place," he insisted.