Adeosun's Alleged Exemption Certificate Not From NYSC, Says Ex-Director
A former Director of Mobilisation at the National Youth Service Corps (NYSC), Mr Anthony Ani, has distanced the scheme from the certificate of exemption allegedly issued to the Minister of Finance, Mrs Kemi Adeosun.
Speaking on the matter in a telephone interview on Channels Television's Sunrise Daily, Ani argued that the NYSC could not have issued the purported certificate in question.
READ ALSO: NYSC Reacts To Adeosun's Certificate Controversy
"First and foremost, I have to comment based on the documents that I saw," he said on Wednesday. "If those documents were the documents claimed to have been submitted, I want to emphatically say that no! they wouldn't have emanated from the NYSC."
The former director stressed that the NYSC Act had clearly highlighted the process of mobilisation for graduates in the scheme.
He said section 2 of the law embedded under section 315 of the Nigerian Constitution categorically stated that graduates of higher institutions who have not attained the age of 30 must make themselves available for mobilisation.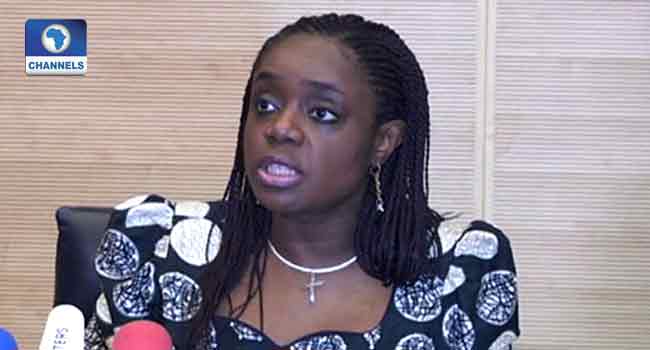 Ani maintained that it was not for graduates of local and international institutions make excuse but the responsibility of the NYSC to determine those that would be exempted from the scheme.
He said, "According to the law, all those who graduated with effect from 1974, who studied abroad or in Nigeria and you are not above 30 years, at the point of graduation, you are supposed to make yourself available for mobilisation and you will be deployed. If you are above 30, you will be exempted."
"The other categories of graduates that will be exempted are those who have served in the Nigerian Police or the military for not less than nine months… even if you graduate at the age of 20 and you are in the U.S. and you have not made yourself available to be mobilised, whenever you come back even if you are 60 years, you have to undergo the NYSC," the former NYSC director insisted.
The national youth service is a compulsory scheme for all Nigerian graduates who have not attained the age of 30.
A report which went viral recently had claimed that Mrs Adeosun failed to participate in the service and supposedly obtained a fake exemption certificate.
But the NYSC had confirmed in a statement on Monday that the minister applied for an exemption certificate.
"Checking our records, Mrs Adeosun did apply for an Exemption Certificate. We shall investigate the origin of the purported exemption certificate in question," the NYSC said in the statement by its Director of Press and Public Relations, Adeyemi Adenike.
Also reacting to the controversy, the Minister of Information, Lai Mohammed, noted that "NYSC is part of the government and I have nothing to add to what the NYSC has said."