Croatia coach Zlatko Dalic is prepared to make changes for Sunday's World Cup final against France if some of his players have not recovered from their exertions in reaching football's biggest game.
Dalic's men have been forced to go through three periods of extra-time, against Denmark, Russia and England, to become the smallest country in 68 years to make the final.
"Tomorrow is the World Cup final. Simply, the players know what that is," Dalic said on Saturday.
"One thing that brings me happiness is that all my players tell me if they are not 100 percent fit. They will concede they are not fit. They know what is at stake but if they are unable to give their all they will tell us. They have such an attitude."
Ivan Perisic, who scored and set up Mario Mandzukic's winner in a 2-1 semi-final win over England, was among five Croatian players to miss training on Friday.
"We have nothing to train. We need relaxation and rest to gain freshness for tomorrow," added Dalic.
"We have some minor injuries, minor problems, and I hope my players will be ready. If not, I have great players on the bench who will be raring to go."
Dalic, 51, was little known outside his homeland until the tournament, but has masterminded an incredible turnaround in Croatia's fortunes.
A team boasting the talents of Luka Modric and Ivan Rakitic were struggling even to qualify for the World Cup before his appointment in October last year.
His first match in charge was a must-win qualifier away to Ukraine just to make it into a playoff where they beat Greece.
"We are in the World Cup final. That was the influence of our coach," said Modric.
"Our qualification for the World Cup was in doubt and in the most important game, the first game, he talked us up to give us self-belief and self-confidence. He told us there were still good players despite this crisis.
"Against Ukraine we got the result, we breezed past Greece in the playoff and a great deal of that is due to our coach. What I most like is his sincerity, attitude and approach to every single player. He's shown his qualities not just as a coach but as a human being."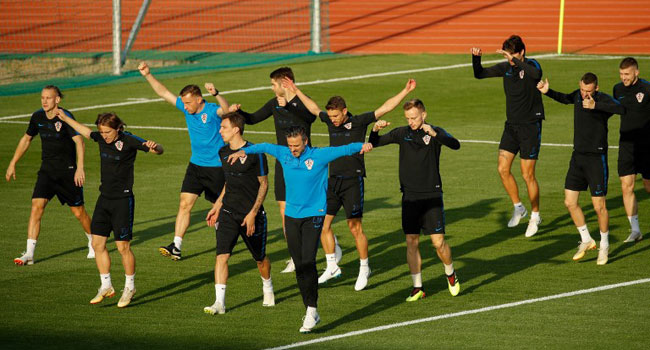 'Seismic event'
Croatia's run to the final has restored the players' status as national heroes back home after fans had become disenchanted by corruption cases blighting the game in recent years.
Modric was even charged in March over alleged false testimony he gave in the case that saw Croatian football kingpin Zdravko Mamic sentenced to six-and-a-half years in prison.
Modric's indictment still has to be formally approved by a Croatian court and he is not currently facing arrest.
And Dalic hopes that feel-good factor continues for a nation of just over four million people.
"We can only be happy and proud that despite the crisis, Croatians have put aside the problems and the hardship," said Dalic.
"Win or lose, tomorrow there will be a seismic event in Croatia. Hopefully, there will be four million people out on the streets celebrating."
Modric's performances in Russia have seen him emerge as a strong contender to finally end Cristiano Ronaldo and Lionel Messi's 10-year grip on the Ballon d'Or.
The midfielder also won a fourth Champions League in five seasons with Real Madrid in May.
However, Modric insisted it is the collective prize rather than personal acclaim he is seeking on Sunday.
"When you are mentioned in that context it's very nice and pleasing but I don't preoccupy myself with that," he added. "What I want is my international team's success, not individual awards."
AFP