Deschamps Hails France 'Wonderful' World Cup Victory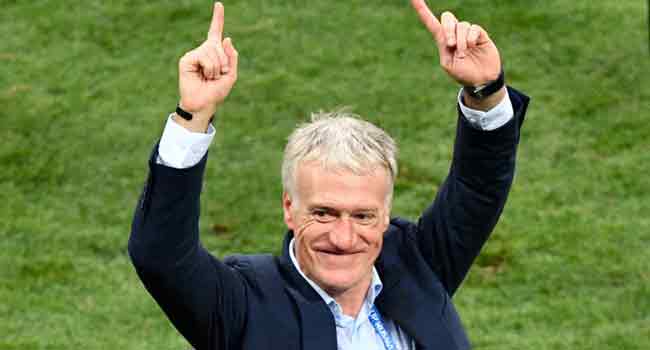 France coach Didier Deschamps hailed his side's "wonderful" World Cup victory after a 4-2 victory over Croatia in Sunday's final at Moscow's Luzhniki Stadium.
READ ALSO: France Beat Croatia To Win Second World Cup After 20 Years
The 49-year-old becomes only the third man to win the World Cup as both a player and a coach after leading France to their maiden title in 1998 as captain.
"It's so beautiful, so wonderful," Deschamps told French TV channel TF1.
"I'm really happy for this group… It wasn't always easy, but by working hard, listening, they are on top of the world for four years."
AFP