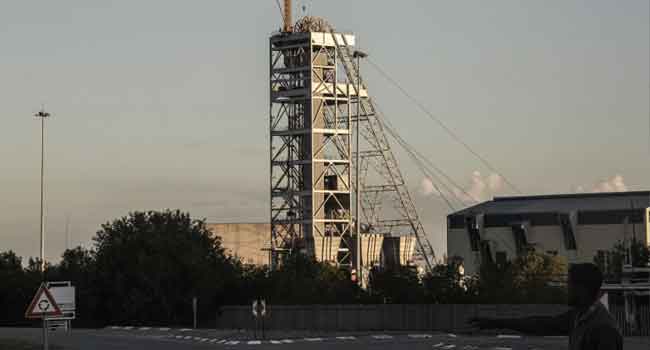 At least five miners in South Africa were killed on Sunday following an underground fire, the government said, while a rescue operation was ongoing for the sole survivor.
A conveyor belt at a mine operated by Palabora Copper in northeastern Limpopo province caught fire, trapping the six staff underground, the company said in a statement.
"Five employees have now been confirmed dead at Palabora Mining. The search for one employee continues," wrote South Africa's Department of Mineral Resources on its Twitter account.
"An investigation will commence once the last remaining employee is found and the fire underground has been contained and the area declared safe."
In its statement, Palabora Copper said that "mine management, officials from the Department of Mineral Resources and organised labour are currently on the mine investigating the cause of the incident".
South Africa has been rocked by several fatal accidents at its economically vital mines since the beginning of the year.
Four miners were killed following an incident at a gold mine operated by Sibanye Stillwater last month.
Earlier this year, 955 workers at another Sibanye gold mine were trapped underground for more than a day after a power outage caused by storm. They were rescued unharmed.
AFP