Govt Not Losing Control Of Security Despite Challenges – Adesina
The Federal Government is not losing its grip on the nation's security despite the recent numerous challenges the nation, including the herdsmen-farmers crisis.
Special Adviser to the President on Media and Publicity, Mr Femi Adesina, made the assertion in an interview with Channels Television in Abuja.
READ ALSO: Police Begin Manhunt Of Bandits After Zamfara Village Attacks
"Since the beginning of this year it's been tough, it's been challenging," he said when he appeared on Sunrise Daily on Thursday.
"We have had all sorts of criminality, all sorts of wanton killing but then, what I would not agree with is the government losing monopoly of anything."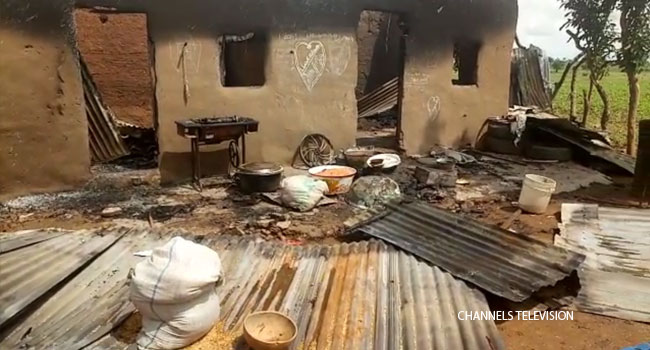 The Presidential aide argued that nobody ever has the monopoly of violence, saying it could flare at any given time as long as people have access to the instruments of violence such as arms and ammunition.
He noted that the government has a responsibility to protect the lives and property of the citizens and that is exactly what they are doing.
Terrible Times For Nigeria
Adesina who believes the nation would overcome its challenges soon added that it is only a matter of time before the people start to notice the government's efforts in addressing the security challenges.
He said, "We know that Nigeria has always lived dangerously as a country; many times Nigeria had been on the edge and it just needed a tip to fall over, but it will pull back at the last minute."
"I don't believe Nigeria will ever become a failed state but that's my personal opinion; those who believe that we are on the verge of becoming a failed state have a right to their opinion … I don't think Nigeria will fail."
The President's spokesman, however, took a swipe at those he said were taking advantage of the herdsmen-farmers crisis.
He explained that this prompted the Presidency to disclose what the government was doing to rekindle the hopes of Nigerians, saying no leader would be happy to hear that the citizens of his country were killed.
Adesina was confident that President Muhammadu Buhari would not be distracted but would continue to ensure the security of the lives and property of Nigerians across the country.
"A lot of people are politicising everything," he lamented, adding, "They are saying this failed, that failed because they have their own political agenda. They are not dispassionate about what is happening in the country."
"We are not there yet in terms of security; these are terrible times for Nigeria viz-a-viz the security situation but then, will we get there? I'm sure we will if only the striding voices of those politicising the thing will not predominate over what government is doing," said the Presidential aide.