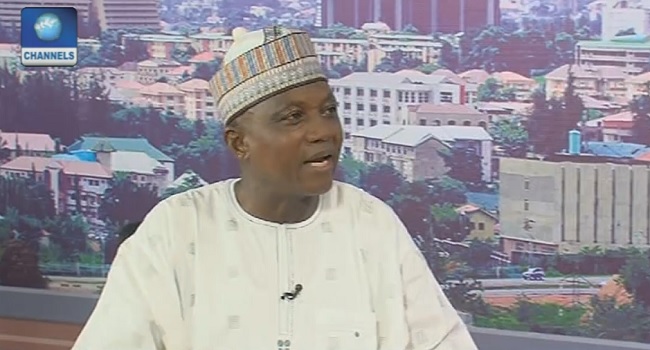 The Presidency on Friday took a swipe at some leaders who recently faulted President Muhammadu Buhari-led administration's way of handling the nation's security challenges, describing them as 'selfish leaders.'
The leaders of some socio-cultural organisations led by the Northern Elders Forum (NEF), had issued a communique accusing Buhari's administration of incompetence in handling the security situation in the country.
But the Presidency, in a statement by the Senior Special Assistant to the President on Media and Publicity, Garba Shehu, said it considered the communique "as the shedding of crocodile tears by selfish leaders."
The Presidency said the leaders felt alienated after "a transparent and accountable system halted their disproportionate survival on resources of the state," and therefore urged Nigerians to ignore them.
"The Presidency urges Nigerians to ignore the unholy alliance by these groups who are stepping up their assault on the All Progressives Congress administration. The Presidency notes with dismay that the refrain about President Buhari not doing anything about security in the country had turned into the number one fake news item," the statement read in part.
READ ALSO: 'There's Been Too Much Bloodshed In Nigeria,' Sultan Seeks End To Killings
Shehu said it is sad and misleading for anyone to say that President Buhari had not responded to the security challenges in the country.
He referred to a press statement recently issued by the President's Special Adviser, Femi Adesina, highlighting the Buhari-led administration's achievement in tackling security challenges. Shehu stressed that those condemning Buhari's administration should read the statement.
"The press release which was titled: "Combating Insecurity in the Country: Lest We Forget – Presidency'' listed out ongoing security operations: (1) Nigerian Army's Exercise Ayem Akpatuma covering Benue, Taraba, Kogi, Nasarawa, Kaduna and Niger States launched in February to tackle cases of kidnappings, herdsmen/farmers' clashes, among others; (2) Nigerian Air Force establishment of three new Quick Response Wings (QRW) in Taraba, Nasarawa and Benue States respectively, and deployment of Special Forces personnel.
"The press release also noted President Buhari's approval for the establishment of a new Battalion of the Nigerian Army, as well as a new Police Area Command, in Birnin Gwari Local Council in Kaduna State, as part of measures to scale up security in response to the banditry affecting the area,'" he said.
Shehu added that those claiming that President Buhari has not done anything about security challenge are spreading fake news being peddled by selfish politicians with interests in keeping Nigerians incensed.