Israeli Air Strike Targets Syria Military Position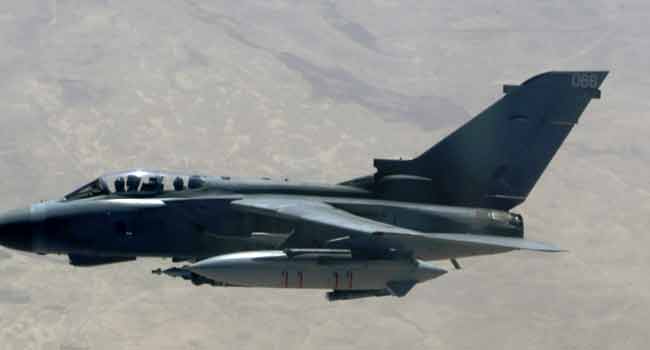 Israel on Sunday launched an air strike on a Syrian regime military target in the west of the country, Syrian state media reported.
"One of our military positions in Masyaf was the target of an Israeli air aggression," Syria's official news agency SANA said quoting a military source.
It was the fourth time this month that Syria has accused Israel of bombing a military position in the war-wracked country.
An Israeli military spokesman declined to comment on the report.
A war monitor, the Britain-based Syrian Observatory for Human Rights, also reported the air strike and said it targeted a "workshop supervised by Iranians where surface-to-surface missiles are made".
"Iranian forces and forces from Lebanon's (Shiite) Hezbollah movement are deployed in that sector," Observatory head Rami Abdel Rahman told AFP.
A government scientific research center is located in Masyaf and was hit by an Israeli air strike in September 2017.
According to the United States, sarin gas was being developed at that center, a charge denied by the Syrian authorities.
Israel has carried out numerous raids inside Syria since 2017, targeting regime forces and their allies from Iran and Hezbollah.
On July 15 SANA reported that Israeli missiles had hit near a strategic air base in the north of the country but said there were no casualties.
According to the Observatory nine pro-regime fighters, including three foreigners, were killed in the mid-July raid.
AFP