Police Rescue Two Teenage Girls Allegedly Abducted By 32-Year-Old Man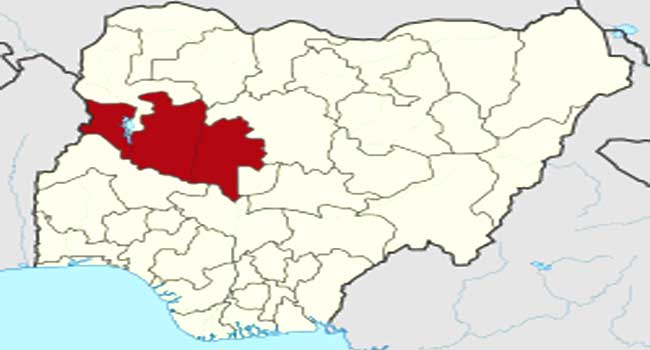 The Niger State Police has rescued two teenage girls who were allegedly abducted by a 32-year-old man who had claimed to be in love with one of them.
The girls, aged 15 and 16, who assist their guardian in running a restaurant business in Gwada Town In Shiroro Local Government Area of the state, were said to have gone missing in April after several advances and threats by the man.
However, four months after, they were found in Suleja town with the help of the police.
The spokesperson of the Niger State Police Command, DSP Abubakar Dan-inna, confirmed this to Channels Television on Friday.
The police also noted that the girls who were formerly Christians have now converted to Muslims and their names, formerly Okwudiri and Miracle, have been changed to Aisha and Khadijat respectively.
Meanwhile, the suspect Shamsudeen, who was among those paraded by the police, said although he was in love with one of the girls, he did not force them to convert to Islam.
He also explained that they had indicated interest to elope with him as they claimed they were being maltreated by their custodian.
"I was in love with one of the girls staying with Mr Sunday and she indicated interest in becoming a Muslim so, I took her to Suleja.
"There in Suleja the girls were Islamized and when Mr Sunday got to know about it, I was brought to the police station.
"The girl I am in love with is Miracle. For me, I felt since she indicated interest in becoming a Muslim, there was no need to inform their custodian about it, that was why I eloped with them.
"I didn't force her into it. She consented," he said.
Dan-inna, however, said the force is currently investigating the events that led to the alleged abduction.