The legendary Robert Redford — who has said he intends to retire from acting — has done it all: from romantic leads to Westerns to playing the Great Gatsby.
The 81-year-old heartthrob may yet continue his impressive career behind the camera but his days in front of it appear to be over.
From Barbra Streisand's lover in "The Way We Were" to a renegade cowboy in "The Electric Horseman" to a 70-something voyager adrift at sea in "All is Lost," Redford has had dozens of memorable turns.
Here is a look at the classic performances that made Redford an American classic:
Butch Cassidy and the Sundance Kid (1969)
"Don't tell me how to rob a bank. I know how to rob a bank!"
Redford uttered that key phrase as the Sundance Kid to Paul Newman as Butch Cassidy — the pair played affable outlaws in perhaps the granddaddy of all buddy films.
Tracked by a posse, the handsome, quick-witted and quick-drawing leaders of the Hole-in-the-Wall gang split to Bolivia, where their illicit antics ultimately prove their demise.
The glib humour did not sit well with critics, but the hippy Western was a huge hit with moviegoers and it made Redford a bankable star.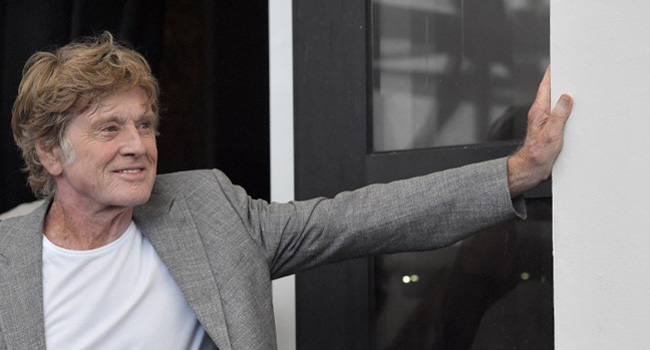 The Sting (1973)
Redford and Newman reunite, this time as con artists in 1930s Chicago where they seek revenge on a big-league mobster by setting up an ambitious scam.
Redford plays a charming but novice grifter in a blockbuster film.
His memorable performance as Johnny Hooker is optimistic and believable as he tries to pull off the big con, and it led to the only best actor Oscar nomination of his career. He lost to Jack Lemmon, but the crime caper won seven other Academy Awards, including best picture.
The Great Gatsby (1974)
This Francis Ford Coppola adaptation of F. Scott Fitzgerald's masterful 1925 novel was intended to cement Redford's role as a leading man in Hollywood romantic dramas. The film earned mixed reviews though it was a financial success.
He played the mysterious and decadent Jay Gatsby opposite Mia Farrow's Daisy Buchanan. The sparks between the two were muted at best, and Redford caught flak for being too dull in a role critics said he should have nailed.
The film nevertheless won two Oscars for costume design and best original score.
All the President's Men (1976)
Redford bounced back in full force in a stunning portrayal of a presidency in turmoil.
He took on the role of Bob Woodward and Dustin Hoffman played Carl Bernstein in the adaptation of the Washington Post journalists' book about how the pair uncovered Watergate, which proved to be the biggest political scandal of the 20th Century.
Many critics point to this classic as one of Redford's most important roles. It was not his first foray into politics though.
His satirical turn as a hapless US Senate hopeful in "The Candidate" in 1972 raised eyebrows, and Redford had contemplated a run for Senate in the 1970s.
The Natural (1984)
Redford emerged as a sporting star in this classic hero's story about a rising baseball phenomenon whose lifelong love of the game helps him overcome tragedy and mount a spectacular comeback.
The big-budget spectacle is overindulgent at times, but Redford shines in his scenes in the ballpark.
And while the feel-good Hollywood ending — a Redford home run to win the pennant gives the actor almost mythic status — is the stuff of dreams, author Bernard Malamud's novel that is the movie's source material has a far darker ending: the slugger strikes out.
Out of Africa (1985)
Redford portrays untamable and aloof hunter/adventurer Denys Finch Hatton, who engages in a steamy, ill-fated affair with plantation-owning baroness Karen Blixen (Meryl Streep).
The film, which draws from the writings of Denmark's Isak Dinesen, was a sweeping cinematic spectacle, scooping up seven Oscars including best picture.
Redford and Streep play headstrong, independent spirits contending with a changing Africa and Blixen's dissolving personal life.
When Streep's character asks Redford what is wrong with marriage, his answer is devastating: "Have you ever seen one you admire?"
AFP