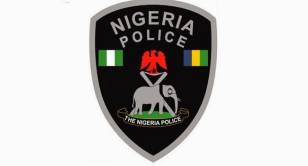 The Centre for Anti-Corruption and Open Leadership (CACOL) has hailed the Edo State Police Command for returning a sum of N100,000 which was allegedly extorted from one Emmanuel Alabede by some police officers in the state.
Alabede, who is a contractor was travelling from Ibadan to Abuja a few weeks ago when his vehicle was stopped by the policemen along the Ibillo-Okene highway.
In a statement signed on Monday by its Media Coordinator, Adegboyega Otunuga, CACOL explained that it had condemned the act and called on the police authorities to investigate the case.
CACOL said, "When we read about the illegal behaviour of the police officers along that busy highway – specifically how they habitually extort cash from travelling passengers – we immediately condemned their action and enjoined the Police authorities to investigate the matter and bring the culprits to book.
"It is therefore commendable that the Edo Police Command swung into action by investigating and taking measures, not only towards recovering and returning the extorted cash to the victim, but also by punishing the affected officers.
"Why Emmanuel Alabede's case is condemnable is the fact that he was actually accompanied to a Point of Sale (POS) operator and coerced to withdraw money at gunpoint.
"This we regard as criminal. But we take solace in the swiftness and thorough approach of the State Police Commissioner on the matter."
CACOL maintained that its position has always been that any officer arrested over any involvement in a criminal act should be instantly dealt with and shown the way out of the Force.
It  called for a review of the recruitment and training process for all officers to ensure discipline in the police.
Beyond that, the organisation called for proper remuneration of the officers so as to minimise the tendency for bribery.
"We are persuaded to agree with Mr Emmanuel Alabede that the problem with the Nigerian Police is actually institutional and structural," CACOL said.
"This is why we wish to reiterate that the modus operandi, recruitment and training of officers and men of the force should be reviewed to make it more amenable to contemporary times while their allowances and salaries should be upwardly reviewed to discourage the temptation of bribery and extortion. This is to enable the society to nurture the kind of police it truly deserves."