Amnesty International Demands Release Of Premium Times Journalist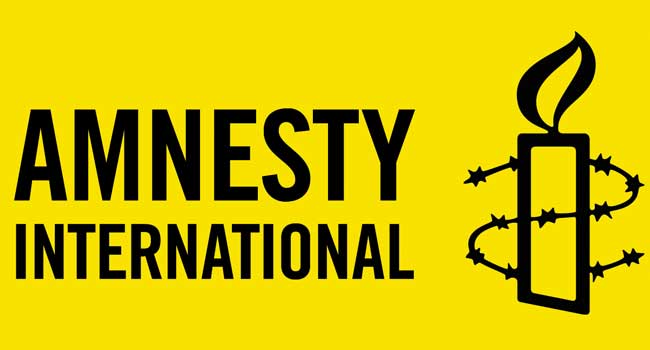 Amnesty International has demanded the release of a Premium Times reporter, Samuel Ogundipe, who was arrested by the police on Tuesday.
The International Human rights group made the call on Wednesday in a statement by its Director, Osai Ojigho.
According to Premium Times, Ogundipe was arrested and detained by the police, through the Special Anti-Robbery Squad (SARS) and has been held for about 24 hours without trial.
The group described Ogundipe's continued detention as unlawful and the reported reason for his arrest as "extremely disturbing".
READ ALSO: Premium Times Asks Osinbajo To Intervene In Its Reporter's Arrest
It said, "The Nigerian police must immediately and unconditionally release journalist Samuel Ogundipe, who has been in unlawful police detention since yesterday.
"Reports that police detained Samuel Ogundipe with the intention of forcing him to reveal his sources are extremely disturbing and illustrate the level of harassment and intimidation that Nigerian journalists face.
"The duty of journalists is not to please the authorities – it is to share information in the interest of the public, and forcing journalists to reveal their sources is illegal."
Amnesty International urged the Nigerian police to focus on maintaining law and order and allow journalists to perform their jobs free from fear of reprisals.
According to the human rights organisation, the arrest of Ogundipe is part of a concerted crackdown on Premium Times and its members of staff by Nigerian police.
"On Monday, police physically assaulted Editor in Chief Muskilu Mojeed and briefly detained reporter Azeezat Adedigba," it claimed.
It, therefore, called on the Nigerian authorities to respect and ensure human rights and instruct the agencies to desist from harassing and intimidating Premium Times staff and other journalists and media organisations.