Italy Declares State Of Emergency After Bridge Collapse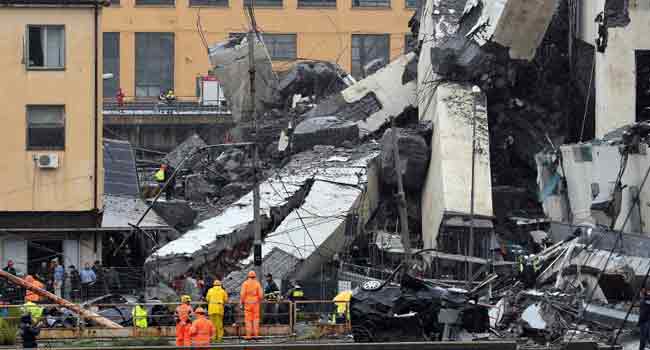 Italian prime minister Giuseppe Conte declared Wednesday a 12-month state of emergency in Genoa following the collapse of a bridge that killed at least 39 people.
"A cabinet meeting took place in which we have decreed a 12-month state of emergency and made available a first allocation worth five million euros ($5.7 million) for the national emergencies fund," Conte said in a press conference in the north-western port city.
Details Shortly..
AFP