Ayade Encourages Youths To Take Advantage Of PVC Extension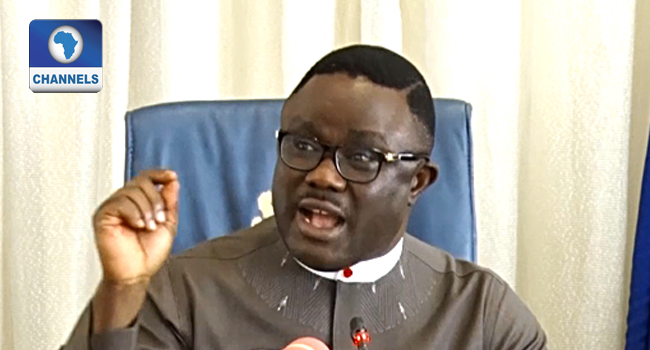 The Cross River State Government has encouraged youths across the state who are yet to register for their Permanent Voters Cards to take full advantage of the extension of the registration time by the Independent National Electoral Commission (INEC).
The state Governor, Ben Ayade, who presently has over 70% of his appointees as young people, said the voters' card remains the only tool with which the youths can unanimously entrench good governance.
At a conference in Calabar the state capital, the governor, represented by the Commissioner for Youths and Sports, Mr Asu Okang, reiterated the commitment of his administration in the establishment of policies that would create an enabling environment for the youths to thrive.
---
RELATED
INEC Extends Deadline For Continuous Voter Registration
INEC Registers 23 New Political Parties
---
He noted that the government had engaged thousands of young people in different sectors of the economy through its multi-sectoral youth program and therefore, urged them to remain law-abiding in order to enjoy more benefits.
INEC announced the extension of the deadline for the Continuous Voter Registration by two weeks on August 14.
It said although August 17 was initially fixed to end the CVR in order to have enough time to make all necessary preparations before 2019, the decision to extend it came after several appeals by Nigerians.
National Commissioner and Member, Voter Education and Publicity Committee, Mohammed Kudu Haruna, in a statement explained that as at August 11, the Commission had registered an additional 12, 139,061 new voters and the exercise will continue in all the designated registration centres until August 31.