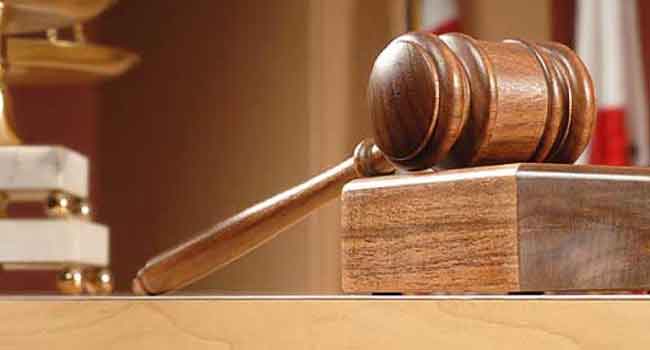 A Kwara State High Court sitting in Ilorin has threatened the Inspector General of Police (IGP), Idris Ibrahim, with contempt of court proceeding.
The court issued the threat following the disobedience of its order to release Mr Olalekan Alabi, the Personal Assistant on Political Matters to Kwara State Governor, Mr Abdulfatah Ahmed.
The warning was contained in a 'Notice of Consequences of Disobedience of Order of Court (Form 48)' dated August 10, 2018.
The document, signed by the Registrar of the Court and addressed to the IGP, read, "Take notice that unless you obey the directions contained in the order of the High Court of Justice of Kwara State delivered on the 1st of August 2018, you will be guilty of contempt of court and will be liable to be committed to prison."
Mr Alabi has been in police custody since May 30 after he was arrested for his alleged connection with the suspects who carried out a robbery attack on some banks in Offa town of Kwara State.
On August 1, Justice Ibrahim Yusuf of the Kwara State High Court granted the governor's aide an interim bail after declaring that his continued detention was illegal and not justifiable.
Justice Yusuf held that the police had failed to justify why they have kept Alabi in detention for more than two months.
Despite the court order, the police have failed to release the governor's aide from their custody.