Allowances Of Operation Sharan Daji Troops 'Up-To-Date' – Defence HQ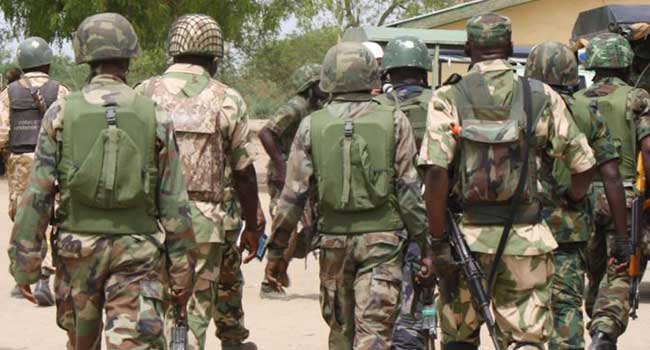 The Defence Headquarters has denied owing troops participating in the Operation Sharan Daji in Zamfara, Kebbi, Katsina, Sokoto and Birni Kwari areas.
According to a statement on Saturday by the Acting Director of Defence Information, Brigadier General John Agim, the allowances of the troops have been paid up to date.
"There is no other special allowance approved from Defence Headquarters than what is being paid to the troops in Operation Sharan Daji, and the troops' allowances are paid up to date," he said on Saturday.
Agim also revealed that the Chief of Defence Staff, General Gabriel Olonisakin, has made arrangement for their August allowances to be paid next week.
He urged the troops to remain committed to flushing out criminal elements from the North-Western states.
"I, therefore, urge our gallant troops to remain focused and not distracted as the Chief of Defence Staff, General Abayomi Gabriel Olanisakin who is always concerned about the welfare of troops, has approved all your allowances.
"In fact, even the troops' August allowances have been paid to the Force Commander and arrangements have been completed to pay their August allowances by next week," he added.
The military authorities also called on the general public to disregard message on the social media suggesting that the allowances of the soldiers are not being paid.