Facebook, Twitter Dismantle Disinformation Campaigns Tied To Iran, Russia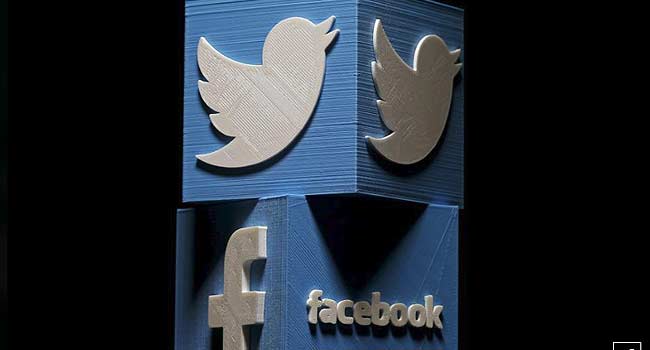 Facebook Inc (FB.O), Twitter Inc (TWTR.N) and Alphabet Inc (GOOGL.O) collectively removed hundreds of accounts tied to an alleged Iranian propaganda operation on Tuesday, while Facebook took down a second campaign it said was linked to Russia.
Facebook Chief Executive Mark Zuckerberg said the accounts identified on his company's platform were part of two separate campaigns, the first from Iran with some ties to state-owned media, the second linked to sources that Washington has previously named as Russian military intelligence services.
"Such claims are ridiculous and are part and parcel of U.S. public calls for regime change in Iran, and are an abuse of social media platforms," said Alireza Miryousefi, spokesman for the Iranian mission to the United Nations.
The Kremlin rejected Facebook's accusations. Spokesman Dmitry Peskov told reporters that Moscow did not understand the basis for such statements and that they looked like "carbon copies" of previous allegations that Moscow has denied.
Global social media companies are seeking to guard against political interference on their platforms amid rising concerns about foreign attempts to disrupt the U.S. midterm elections in November.
The United States earlier this year indicted 13 Russians on charges they attempted to meddle in U.S. politics, but the alleged Iranian activity, exposed by cybersecurity firm FireEye Inc (FEYE.O), suggests the problem may be more widespread.
"It really shows it's not just Russia that engages in this type of activity," Lee Foster, an information operations analyst with FireEye, told Reuters.
FireEye said the Iranian campaign used a network of fake news websites and fraudulent social media personas spread across Facebook, Instagram, Twitter, Google Plus and YouTube, to push narratives in line with Tehran's interests.
The activity was aimed at users in the United States, Britain, Latin America and the Middle East up to and through this month, FireEye said. It included "anti-Saudi, anti-Israeli, and pro-Palestinian themes," as well as advocacy of policies favourable to Iran, such as the U.S.-Iran nuclear deal.