Kwara Gov's Aide Files Contempt Of Court Proceedings Against IGP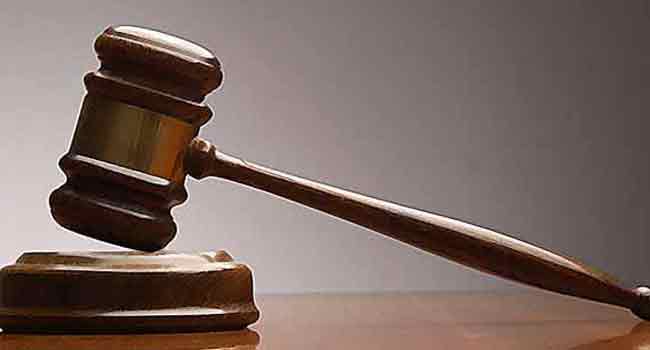 Olalekan Alabi, an aide to the Kwara State Governor, Abdulfatah Ahmed, on Monday filed an application before a Kwara State High Court sitting in Ilorin, seeking to commence committal proceedings against the Inspector General of Police (IGP), Ibrahim Idris, for contempt of court.
Alabi approached the court through his counsel, Adebayo Adelodun (SAN), to effect the service of Form 49, which is a notice of committal to prison on the IGP for disobeying court order directing his release from police custody.
The service of Form 49 on the IGP means that he will be summoned by the court to show cause why he should not be committed to prison for having disobeyed the order of court to release Alabi.
Alabi has been in police custody in Abuja since May 30, 2018, following his arrest over his alleged link with Offa bank robbery suspects.
Subsequently, on Wednesday, August 1, 2018, the Kwara State High Court granted him an interim bail after declaring that his continued detention by the police was illegal and unjustifiable.
While granting him the bail in the sum of N20million with two reliable sureties in like sum, Justice A.I. Yusuf also held that the police had failed to justify why they kept the governor's aide in detention for over two months, despite perfecting his bail conditions.
Thereafter, the court on August 14, issued a Form 48 to the IGP, which is an initiation of the contempt proceeding.
It stated, "Take notice that unless you obey the directions contained in the order of the High Court of Justice of Kwara State delivered on August 1, 2018, you will be guilty of contempt of court and will be liable to be committed to prison."
According to Alabi, the IGP failed to respond to the notice which prompted him (Alabi) to approach the court to serve him (the IGP) a Form 49.