UN Pushes Burundi To Reach Agreement On 2020 Elections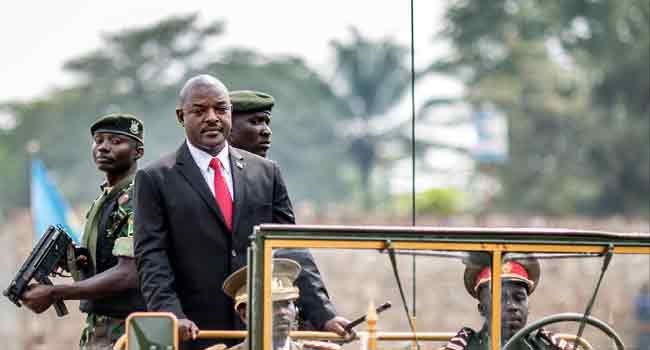 The UN Security Council on Wednesday criticised slow progress in talks between Burundi's government and the opposition despite President Pierre Nkurunziza's decision not to seek re-election in 2020.
In a unanimous statement, the council welcomed Nkurunziza's announcement but added that "additional progress will be necessary for credible elections" to be held in two years.
The East African (EAC) bloc of countries is seeking to broker a political deal between the government and the opposition to end the crisis that erupted in 2015 when Nkurunziza decided to seek a third term.
Nkurunziza's decision to run for re-election plunged Burundi into violence that left 1,200 people dead and drove 400,000 from to their homes.  The International Criminal Court last year opened an investigation for grave crimes committed in Burundi.
Council members expressed "deep concern over the slow progress" in the dialogue and stressed that "it is crucial that all parties, most especially the government of Burundi, commit to the EAC-led process and reach an agreement well ahead of the 2020 elections."
The government has refused to hold talks with some opposition groups that it brands terrorists.
The elections must be "free, fair, transparent, peacefully and fully inclusive, with the participation of all political parties," and ensure the full participation of women, said the council statement.
Nkurunziza has been accused of sliding towards authoritarianism since he came to power in 2005 at the end of Burundi's brutal civil war.
AFP