Moghalu Calls For Release Of Over 100 Arrested IPOB Women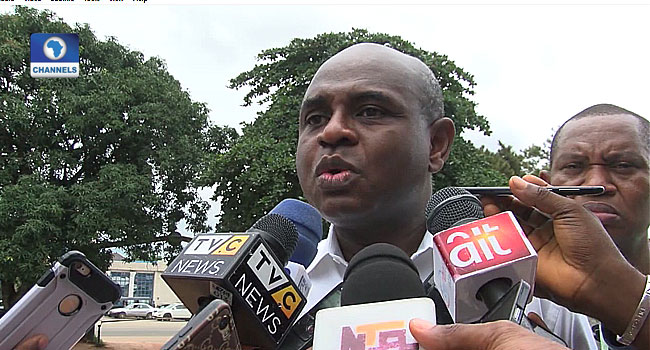 A presidential aspirant, Mr Kingsley Moghalu, has condemned the continued detention of over 100 women who are members of the Indigenous People of Biafra (IPOB).
The women were recently arrested in Owerri, Imo State, by the police for allegedly questioning the whereabouts of their leader, Nnamdi Kanu.
Moghalu, who was addressing journalists in the state on Friday called for their immediate release.
He said, "Nigeria's security agencies are very quick and effective to lock up and bottle up Nigerian citizens who are protesting for their rights or in defense of their political views.
"I think that this is wrong, and I think its time for it to stop. Wherever it may happen in this country, in the north in the west in the south, in the east, this should not be tolerated anymore, and I am here to call upon the Comptroller of the Nigerian prisons to release these 112 women now.
"We are saying enough is enough and we need these women released right now and we need an end to these types of arbitrary actions against Nigerian citizens by the Nigerian police".