Third Mainland Bridge To Be Reopened Sunday At 5PM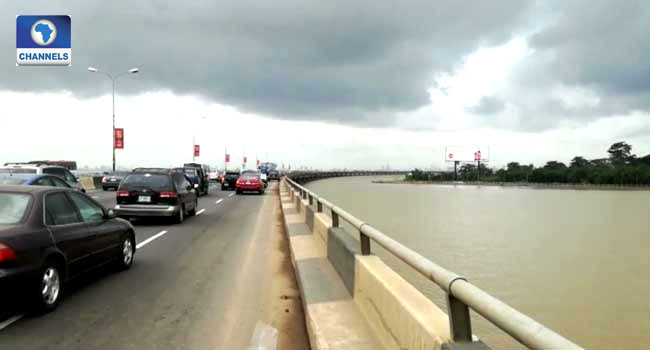 The Third Mainland Bridge will be reopened today by 5:00 pm, the Lagos State government has said.
The government revealed this in a statement on Sunday by the Permanent Secretary, Ministry of Transportation, Dr Taiwo Salaam.
READ ALSO: Third Mainland Bridge Temporarily Shut Down
The announcement comes three days after the bridge was temporarily closed for Investigative Maintenance Test.
The state government explained that the decision to reopen the bridge earlier than announced followed the completion of the test by engineers.
It thanked motorists and residents for their cooperation and patience while the closure lasted.
The Federal Government had temporarily shut the bridge for the Investigative Maintenance Test with the closure initially scheduled to last from midnight of Thursday last week to midnight of Sunday.
The Minister of Power, Works and Housing, Babatunde Fashola, and officials of relevant state government agencies in the state were on the ground on Thursday to supervise the closure of the bridge.
Following the closure, the Lagos State Traffic Management Authority (LASTMA) deployed 650 personnel to all alternative routes to the Third Mainland Bridge, to ensure the free flow of traffic on the roads.
LASTMA's General Manager, Mr Olawale Musa, had said that the agency was aware of the volume of traffic on the Third Mainland Bridge and the consequences of diverting such huge traffic on the alternative routes during the period.
He had asked the officers on duty to show compassion to motorists, especially those that were unfamiliar with the alternative routes and other roads in the metropolis.
Mr Musa also urged motorists and commuters to be patient and cooperative with the traffic officers, to ensure a free flow of traffic on all alternative routes during the closure.