2019: Not Too Young To Run Dissociates Self From Saraki's Declaration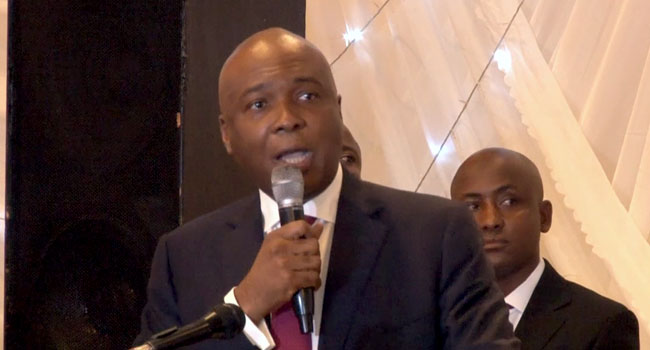 The Not Too Young To Run movement has dissociated itself from Senate President Bukola Saraki's declaration of his intention to run for the presidency in 2019.
The Senate President announced that he was joining the race on Thursday while delivering a keynote address at a town hall for youths and young aspirants organised by the Not Too Young To Run Movement in Nigeria's capital Abuja.
In a statement after the event, the movement condemned Dr Saraki's action and said it was shocked that he would usurp a platform for youth engagement with political parties to declare his candidacy.
The group added that the Senate President did not have any prior discussion with it about the declaration, neither did he seek permission to make the move during the event.
"The movement wishes to express its disappointment with Senator Saraki for usurping a platform designed for young aspirants to dialogue with party leadership to advance his personal political ambition," it said.
"We strongly condemn this act by the President of the Senate."
The movement, which campaigned successfuly for the reduction of age limitation for several elective positions in the country to enable young people to run for office, insisted that it remained a non-partisan, citizen-led movement for democracy and transformational leadership.
"As noted earlier, the movement reaffirms its identity as a non-partisan citizen-led movement dedicated to the defence of democracy, political inclusion and transforming leadership," it said.
"The movement restates its commitment to sustain its engagement with political parties to ensure youth candidacy and democratic party primaries."