Toronto Mall Evacuated After Shooting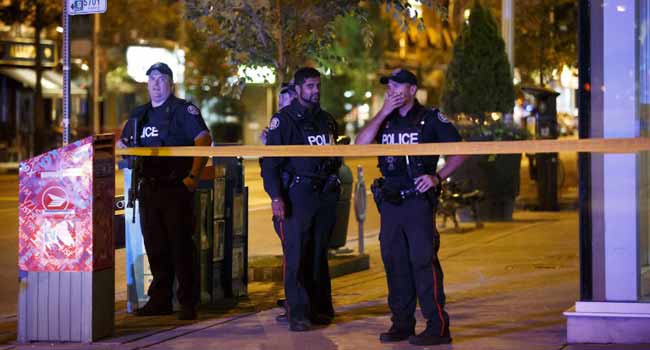 A mall in Toronto was evacuated Thursday while police searched for multiple armed suspects after shots were heard ringing out, a month after a mass shooting in the nation's largest city left two dead.
"Officers have confirmed a discharge in the area. Mall is being evacuated. Avoid the area," Toronto police said in a Twitter message.
Area transit was also suspended.
Police described two suspects in hoodies and jeans carrying handguns. No injuries have been reported.
Television images showed scores of shoppers and retail clerks lining the sidewalks and parking lots outside the Yorkdale shopping center — one of the largest in Canada — in Toronto's north end.
On July 22, a man opened fire in a bustling Toronto district, killing an 18-year-old woman and a 10-year-old girl while wounding 13 other people.
The rampage — just the latest in recent years that shocked Canadians unused to gun violence — has prompted the federal government to look at banning handguns.
AFP